Among the must do in Shanghai are jazz concerts. Shanghai is indeed one of the best places in the world to listen to jazz music. Musicians come from all over the world and include a great deal of Chinese.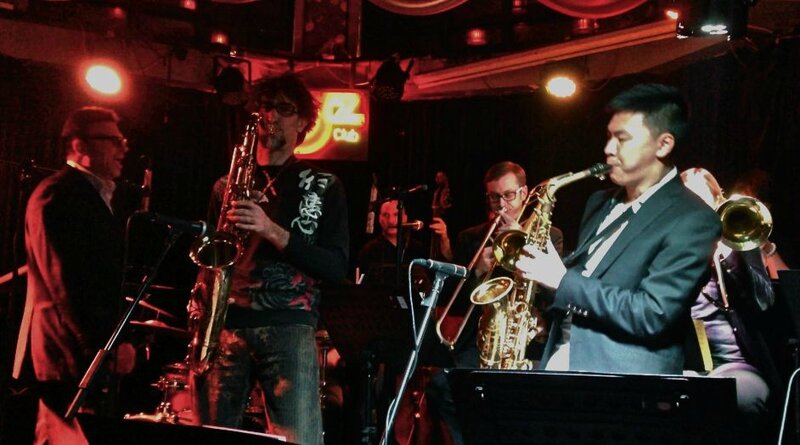 I already pointed out the strong historical connexion between the city and jazz music (see my articles "Swinging Shanghai" and "Exceptional moments in Shanghai"). Today jazz is back again in town to make the heart of Shanghai beat again at its rhythm.
An incredible energy
I attended a most magical event at the famous JZ Club, one to be compared with New York's best jazz clubs. One a narrow stage, some fifteen musicians played classic tunes by Count Basie, Duke Ellington or Jimmy Dorsey. Still there were also more contemporary pieces of music like some by composer Alec Haavic. The later was actually playing together with the band.
The amazing Coco Zhao
The turning point of the venue was definitely Coco Zhao, an incredibly talented Chinese singer. Coco (Zhao Ke) is already famous in China for having participated in the TV show Voice of China in 2012. This character could be compared with an androgyn version of Shanghai 30's female singers. This night, Coco went from "Mack the knife" and "Fly me to the moon" to traditional Shanghai songs like "Ye Shanghai" but also Chinese "Yueliang daibiao wo de xin" or Mao's era songs.
This unique mix betwwen western influences and Chinese culture shows how Shanghai has now become a hotspot for artistic creation.
Just like Coco Zhao, Shanghai brings its own vision and rhythm to the front scene. Jazz stands for a strong symbol of it.
A few links about jazz music in Shanghai:
If you want to know more, contact me +86 15021769130 or didier.pujol@chinaworldexplorers.com