The spirit of Sir Victor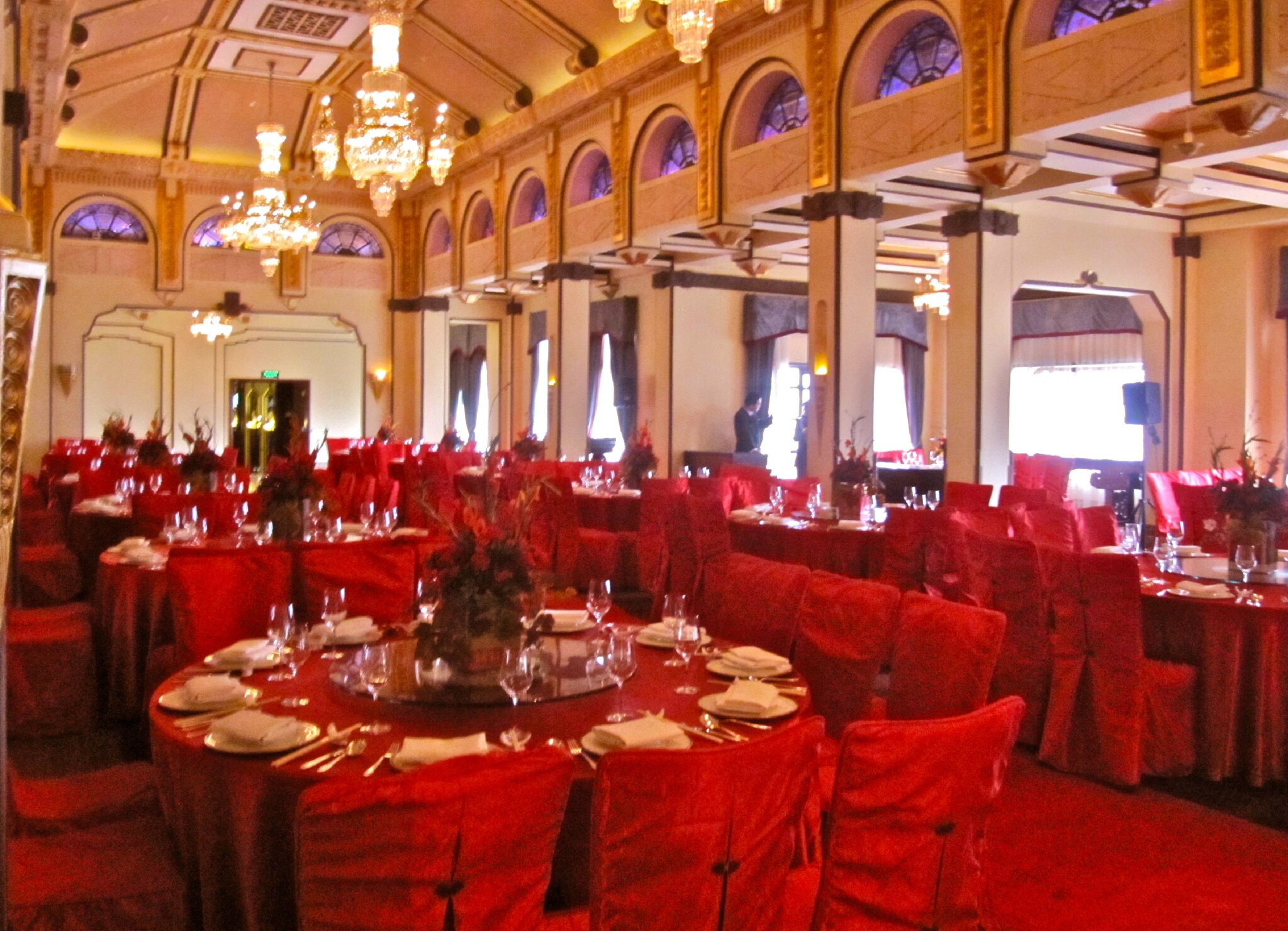 At the eight floor, you will find the magnificent ballroom where Victor Sassoon used to cast some lavish costume parties (read my article 17/7/2013 article). The most memorable was in February 1935 on the theme of the circus. Victor Sassoon was dressed as the Ringmaster wearing pigtailed suit and holding a whip while his guests would be acrobats or clowns. On the eigth floor you can still find the Tower Restaurant. There you would eat very sofisticated food in a decoration inspired by some patterns from the Forbidden City in Beijing. Such an imperial treat!
But the world of VIP really starts above. At the 9th floor, the Tower Club was opened in 1935. There, the Shanghai elite would enjoy a magnificent view on the tiny balcony outside, drinking cocktails at the sound of Mozart or Rachmaninov. I got a chance to step on the balcony myself. As I was standing where Victor Sassoon would comment the view for his guests, I could feel how proud he would have been.
Presidential Suite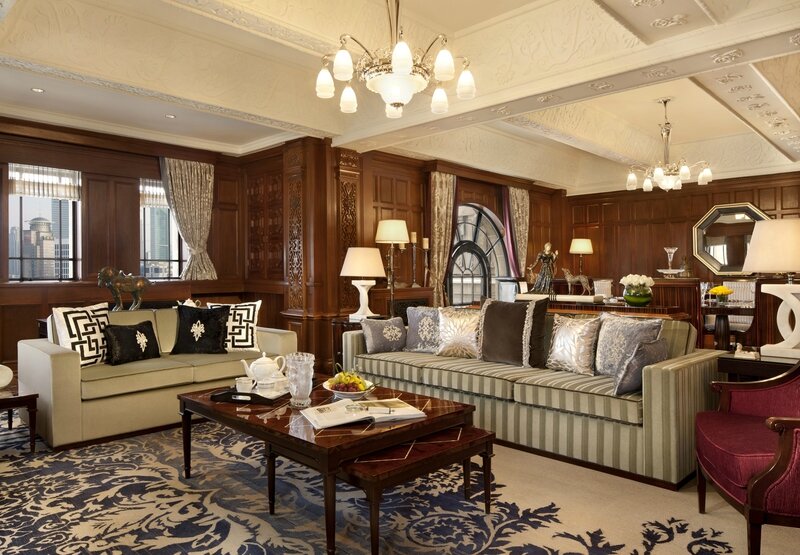 On the 10th floor was a British style banquet room. There the master of the house would organize private dinners on the long table besides the Art Deco window on the Huangpu. This is now the Sassoon Presidential Suite. The chimney looks quite authentic and you can easily imagine Sir Victor adding a log for his friends. You can actually feel his presence almost everywhere in the room.
As you step into the suite, your eyes are caught by two portraits hanging above the commode. They represent Lord and Lady Sassoon. The later was his nurse whom he married two years before he died, at the age of 79. These paintings where donated by her descendants, standing for a strong symbol Sir Victor Sasson's return to Shanghai.
The apartments of the tycoon were arranged one floor above in 1931 (source Peter Hibbard, former President of the Royal Asiatic Society in Shanghai and writer of many books on Shanghai Bund). Nothing is left of the original display but it is still possible to have a private dinner here. From there, you can also access a huge terrace, looking like the upper deck of a cruise ship. The tour ends here with a strong feeling of having touched the spirit of Sir Victor Sassoon.
It looks like the soul of Victor Sassoon has returned to the Peace Hotel, making this gem a symbol of the golden days of Shanghai back again!
If you want to know more, you can contact me at 15021769130 or didier.pujol@chinaworldexplorers.com

Former Victor Sassoon appartment