In the heart of the action
"The Asian madness has just struck Shanghai", he wirites on 31st January 1932. "War is in the streets!". Following the boycott of Japanese goods, the Empire of Japan Marine Corps suddenly launched its troops on Shanghai. This conflct will last one month and result in some 30000 dead among them two thirds are civilians. Albert Londres was staying in the Palace Hotel, opposite today's Peace Hotel, which made it easy to walk to war scene on Broadway Avenue or the nearby French Concession on Avenue Edouard VII (today's Yan An Road). He would also interview people in the Japanese controlled zones in North side of the city, close to Woosong Road and also the Chinese controlled Jessfield Park (today's Zhongshan Park) in the West.
Chinese portraits
The Mayor of Greater Shanghai Wu Tiecheng (left) is described as representing the wealthy and Chinese businessmen. He asked the Minister TV Soong to pay the army with Bund bankers money.
General Jiang Guangnai (right), commander of the 19th Route Army came to Shanghai to deal with the rebelling Canton Army and eventually had to fight the Japanese. This ironic situation is even strenghened by the description of the man wearin sportswear and his troops fighting in sleepers!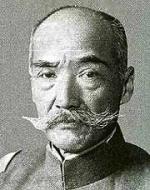 Lieutenant general Ueda (left), leading the Japanese Expeditionary Corp, is interviewed in the Japanese Consulate. He would explain that he came to "Restore Peace". The same argument would justify every further agressions from Japan.
Capitaine Fiori (right), head of the French Police would show no single interest in the fears of the journalist informations. Fiori is actually deeply connected with the Chinese gangs and has no interest at all in French defense. At that point Albert Londres is not aware of it!
Account settlements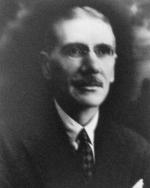 After this reportage, Londres would not stop inquiring about Shanghai underworld. He would discover stunning facts about the numerous traffics going on in China, including the lucrative one of opium. Opium brings in a lot of money to both French Concession officials and Chinese Republicans. When going back to France, Albert Londres would tell a travelling mate about the "most important reportage of his carreer", calling it "dynamite box". He would never have the opportunity to publish it as he died in the criminal burning of his ship, "Georges Philippar" (bellow). One month before, many other personalities related to opium traffic would die like the lawyer Pac de Marsoulies (nearby) after a dinner at Du Yuesheng's villa. Fiori survived but was removed by the authorities when cleansing up the Police corps from corruption.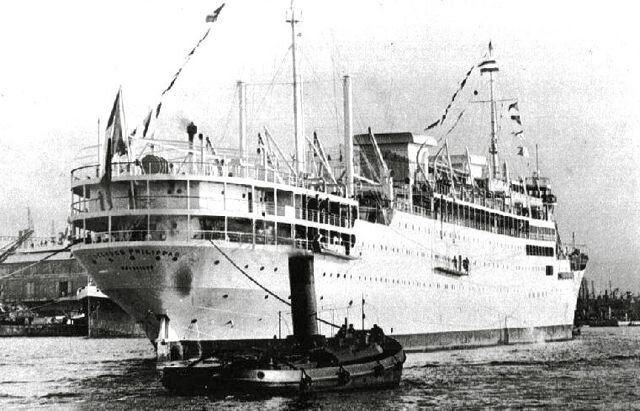 General Ueda was also close to loose his life in the bomb attack in Hongkou Park (today's Luxun Park) during the Japanese victory celebration. Many other Japanese officials were killed but he himself got away with a few toes being amputed. This attack was carried out by a Korean student protesting against the invasion of his country by Japan. He indeed avanged the Shanghai defeat of Chinese as well! The reportage of Albert Londres ends with this prophetic sentence "The Shanghai affair is far from over!". Further events of the second Sino-Japanese war and WWII proved him right!
Most of Albert Londres premonitions revealed true, showing how talended he was as a wise observer of his time. His report of Shanghai situation in 1932 is therefore a unique and exciting document that helps to understand both Shanghai society and historical changes.