Among the outstanding characters who lived in Shanghai in the 1930's was undoubtedly William Ewart Fairbairn. Being a member of the Shanghai Municipal Police, for 30 years, Fairbairn got himself involved into hundreds of street fights, most of them implying use of knifes. At the end of his carreer, Fairbairn's body was covered with all kind of scars, even on hand palms.

Knick-named "Fearless Dan" or the "Shanghai Buster", W.E. Fairbairn arrived in Shanghai in 1907 to join the Police force. When on duty, he was confronted to street crime, some related to opium smuggling by the local Green Gang, prostitution activity on Fuzhou Road Red Light District or political unrest. In 1925, the Shanghai Municipal Police had to deal with a riot launched by Communist students known as 30th May Incident. Unfortunately it ended by shooting in the crowd as the Shanghai Police was not trained at all to face such situation. Therefore, it was decided to set up a special "Reserve Unit" led by Fairbairn, integrating modern techniques and training in the field of riot control and hand-to-hand combat.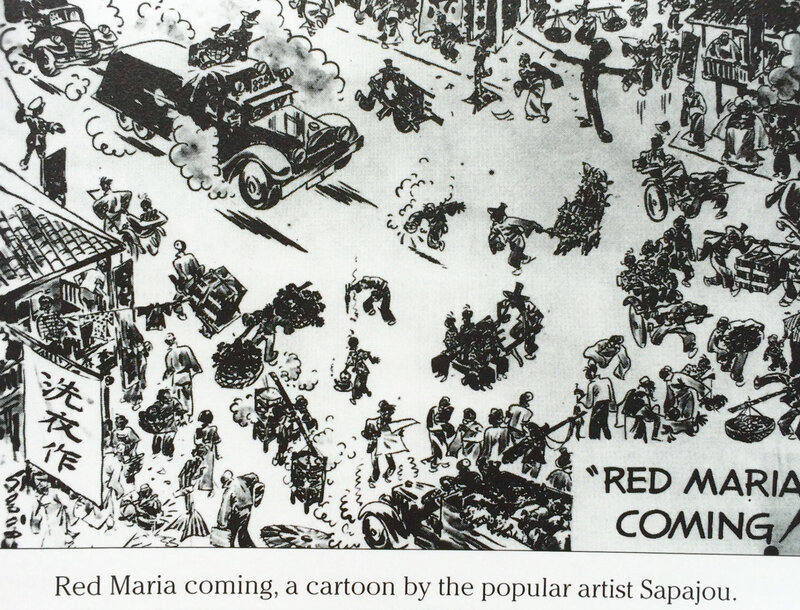 At the head of one hundred highly trained men among whom 14 Foreigners, 26 Sikhs and 60 Chinese, Fairbairn made the Shanghai Municipal Police enter a new era. They could for instance rush to zones of riot in their "Red Maria", a most frightening fully armed car painted in carmin color and equipped with screaming siren to scare trouble makers. Special Reserve Unit members could also speak some Shanghai dialect, were trained to precision shooting, knife fighting and wore bullet proof jackets at some point, like today's modern SWAT units. Fairbairn himself was expert in many martial arts like Chinese Kungfu or Japanese Judo and he eventually created his own fighting techniques to gain efficiency.
This way of fighting (click nearby image for video) was called "Gutter Fighting" and was focused on giving fast kill or damage to avoid being killed yourself. Fairbairn could design a new type of knife, meant to change hand easily and therefore disorientate the aggressor. This most lethal weapon is still known today by every commando unit around the world as the "F-S Fighting Knife" (F-S standing for Fairbairn-Sykes). When Britain entered WWII in the 1940's, W.E. Fairbairn actually proposed his skills to the British Special Forces, the SOE. He instructed the first British elite commandos into efficient body fight and hand-to-hand combat. This training proved useful when preparing the D-Day invasion by Allied Forces.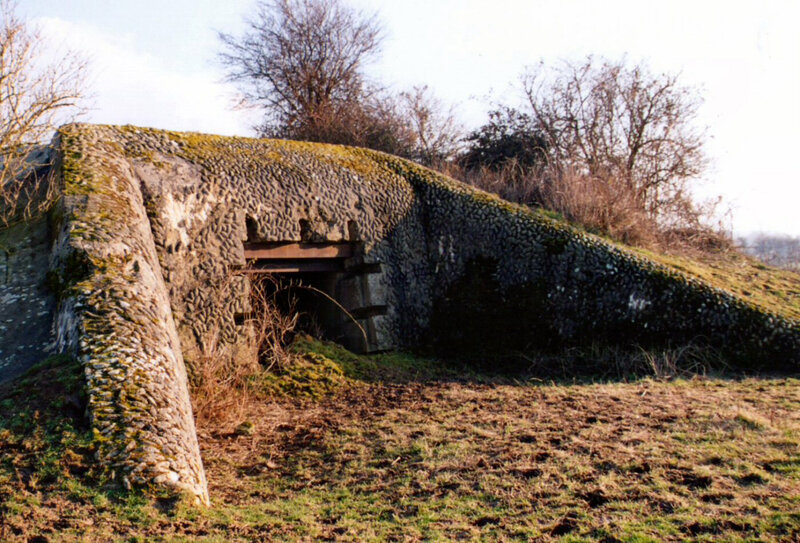 On 5th June 1944, it revealed crucial to silent some German batteries before landing could take place. On that night and the following days, Fairnbairn-trained commandos stroke in many strategic positions, right behind enemy lines. The most famous victory came with the taking over of Merville canon unit (nearby photo), overlooking the Orne canal. This event did not come without casualties and many commandos died that night but all experts agree that none of the landing operations would have been possible without the help of these daring commandos.

When I am back in Normandy to visit my family now, I cannot help but thinking of Fairbairn role in the liberation of my country. Definitely another strong link with Shanghai!