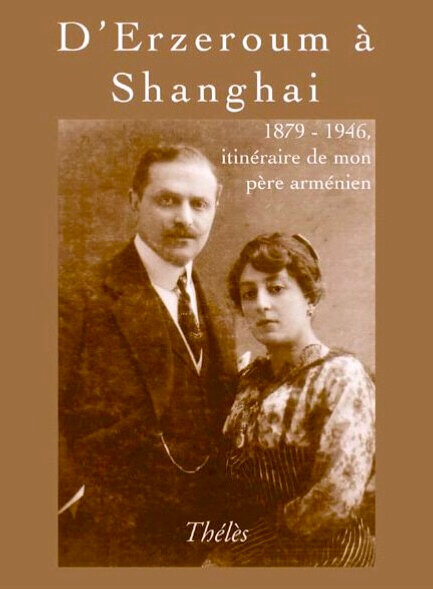 After traveling to Yerevan Armenia this summer, I got extensive information about the Armenian genocide occurring from the end of the eighteenth century in Turkey to the early nineteenth century. During this period some 2 million Armenian people were slaughtered, walked to death and tortured by Turks and Kurd militias working with them. The peak of this period was 1915 corresponding to the rise of the Young Turks party in the former Ottoman Empire. This very sad episode is still denied by many countries which sometimes want to preserve their relations with Turkey. Among the famous Shanghai merchants in the Former French Concession was a company run by one of these families having to flee the Turkish massacres. This famous brand was called Tchakalian Brothers and was held by Pierre Tchakalian and relatives. Located in many strategic spots in town, there were fine bakeries providing delicate cakes as well as prepared food. The most famous of the Tchakalian shops was the one located right in front of the Cathay Cinema, as original photo bellow shows, on today's Maoming Road. For three decades of Shanghailanders, the Tchakalian Bakery was the indispensable stop after an afternoon of shopping on Avenue Joffre (today's Huaihai Road) or a movie at the Cathay Cinema.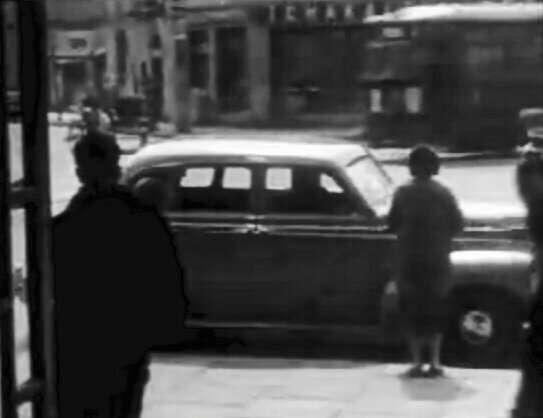 It was somehow an equivalent of today's Hediard in Paris Place de la Madeleine. When attending class at the College Municipal Français on Route Vallon in the 1940's, author Liliane Willens recalls meeting two of the sons of Pierre Tchakalian, "one of them was rather good in sports she says although he was older than me". I long asked myhelf if there were some traces left in today's Shanghai of the Tchakalian bakeries. Actually the former Tchakalian bakeries are still opened, except may be the one on Huaihai Road which is now replaced by Uniclo Shop. They are still called "Lo Da Chang" (老大昌) their original Shanghainese name and also propose western recipes like the fruit cake or palm shaped biscuits, actually tasting very much like the Parisian ones.
The reason for these bakeries being still operating is explained in the book written by Pierre Tchakalian's son Jean, who had his name changed into Chaland to sound more French. He writes that his grandfather Krikor had to leave his bakery in Erzurum in the East of Turkey in 1896 to escape the massacres led by the new Sultan Abdul Hamid against Armenian Christians. The family could reach Ekaterinbourg, in the Russian Empire which was less hostile to Armenian people. They stayed there for a couple of years, Krikor working as accountant to sustain the family. Then they could reunite with a cousin who had a flour mill in Harbin along the Chinese Eastern Railway.

In 1903, Krikor's son called Bedros was 24 and made his way to Shanghai, then a promising developing city. He got a job in a French company, Mondon & Co, which imported French fine wines and champagne. In 1911 however, he left Shanghai for France where his employer retired and later returned to Russia. There, he got married and had a first son. In 1917, the Bolchevik unrest pushed the family to head for Shanghai again. Bedros, now called Pierre, started his own business of bakery which became rapidly successful.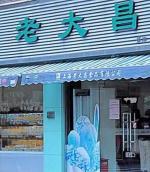 The family extended to three more sons, who were all educated in French and Pierre received himself the French nationality in 1932. As his health was declining, he started an association with cousins, freshly installed in the French Concession. This association turned to be a disaster, ending with the sale of the company to Chinese debtors. Pierre died from illness in Shanghai in 1946 and in 1949, the business was naturally seized by communist authorities. Today, Lo Da Chang is still renowned among Chinese who often queue outside the shop on Nanchang Road for "Old Shanghai style yogurts". While doing this, they also pay tribute to an once Armenian immigrant called Pierre Tchakalian!