When famous journalist Albert Londres meets Father Jacquinot in 1932, this one is helping victims of the Sino-Japanese fights in Chapei (Zhabei today). The reporter is surprised by the unusual look of the priest. "Father Jacquinot wears glasses. His neatly cut beard has not the usual shape of missionaries. He has one hand missing. The shabby look of his cassock definitely indicates he has not only been in a church. I wonder if Saint Peter himself would accept him in such a miserable look." Albert Londres''s sharp eye got it right once more: Father Jacquinot is no ordinary priest: He is a headstrong! At the time of their meeting, Robert Jacquinot de Bessange is 54 years old and he has already been in China for 19 years. He actually did not choose and even was reluctant to come to China as reveals a letter to his superiors, explaining he would rather stay in France to look after his ill mother. She would finally decease just before he left for Shanghai. The fact is that during his 37 years staying in Shanghai, the Jesuit priest's restless work and assistance to the victims of disasters and wars will be decisive!
The Jesuits in Shanghai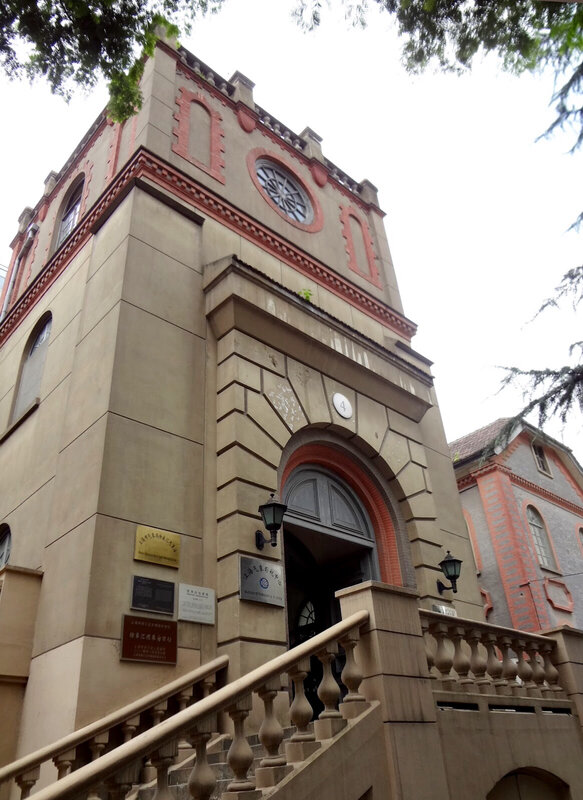 Jacquinot de Bessange is a member of the Society of Jesus, created in 1540 by Spanish origin Ignatius Loyola in Paris. The Latin motto of the Jesuits is "Ad majorem Dei gloriam" meaning "For a greater glory of God". This order will soon specialize into evangelization and education missions, especially in the newly discovered territories of the time (watch the Roland Joffé movie "Mission" with Robert de Niro). Compared to the usual training of a catholic priest, Jesuits receive a much longer formation including philosophy and science. This aspect became a source of debate and sometimes temporary ban of the order by the Vatican during its history. The approval of Galliean theories coupled with the refusal of Copernicus system for instance resulted into disputes among scientists along the 17th century. In China at the same time as Father Jacquinot, the Jesuit paleontologist Teilhard de Chardin wrote a book called "The Phenomenon of Man" which challenged some parts of the Bible. It was consequently banned by Rome! However, the contribution of the Jesuits to the development of China is huge! When Matteo Ricci, the first Jesuit in China, arrives in 1582, he is quickly considered as the equal of a Mandarin, as regard to his impressive knowledge. He will train many disciples such as Xu Guangqi, whose family will donate grounds in Zikawei (today Xujiahui in Shanghai) to the order. At the 19th century, Jesuits coming with the opening of Shanghai used these grounds to build an observatory (photo above), a scientific library with some 30000 volumes, a workshop, a university and a printing house. This center soon became as a small Vatican in South China! No wonder that Albert Londres was impressed by the independent and critical spirit of Father Jacquinot de Bessange we he met him. This was partly due to his Jesuit education, but not only!
An outstanding personality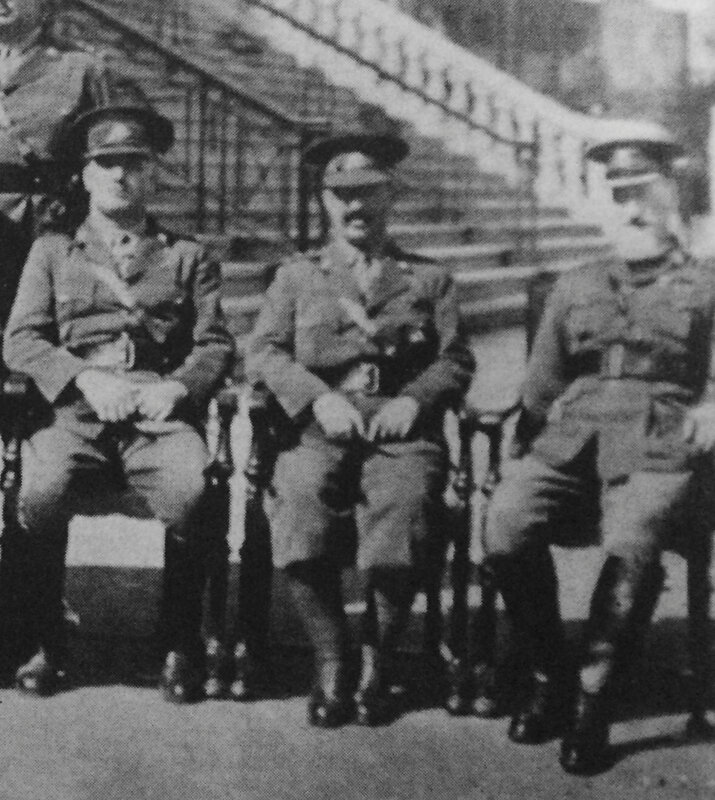 Most people who actually met with Father Jacquinot mentioned his strong charism. He was a tall man who, unlike other Jesuits in China who wore Chinese style clothes with a small silk tiara (at least before 1920 in the cities), always showed out with the French beret on his head! He could be seen sitting in trams with humble Chinese and the minute after discussing with the city notables or political leaders. Another characteristic was his talent for languages. He was of course fluent in Shanghai dialect like other Jesuits teaching in Shanghai, but Jacquinot also spoke perfect English (we see him nearby as a chaplain for the Shanghai Volunteer Corps) and Japanese. These skills made him a key figure for solving humanitary crisis during the Sino-Japanese conflicts later. Actually Father Jacquinot was trained into languages early as he had to study in England when the Jesuit Order got into trouble because of the French secular policy of Minister Jules Ferry. He studied philosophy in Jersey and was finally ordinated a priest in Hasting, Sussex. When he eventually came to Shanghai, he took the head of the Sacred Heart parish in Hongkou, which counted 7000 Chinese Christians as well as Macao originated Portuguese . This part of the city was also called "Little Tokyo" because of the presence of some 30000 Japanese. This is why the priest became familiar with the Japanese language. Between 1913 and 1921, he also taught at Jesuit Aurora University, in the heart of the French Concession. During a chemistry class, he blown his right arm up, while trying to make fireworks. He became then know in Shanghai as "the one-arm priest"