As the biopic on oceanographer Jacques Cousteau featuring Lambert Wilson in the main role, "L'Odyssée" is about to come out in France, I cannot help myself from thinking of another deep ocean lover who was born in Shanghai: Jacques Mayol. Jacques Mayol is known all over the world from Luc Besson movie "The Big Blue" (last photo) which was inspired by his life. He was the son of a French architect living in Shanghai, Laurent Mayol who used to work for the French delegation in the 1920s 1930s. I could not figure out if he was collaborating with famous French architect Veysseyre who made the Cercle Sportif Français but they surely knew each other as the French community was a small one of merely 2000 people and the French architect group even smaller.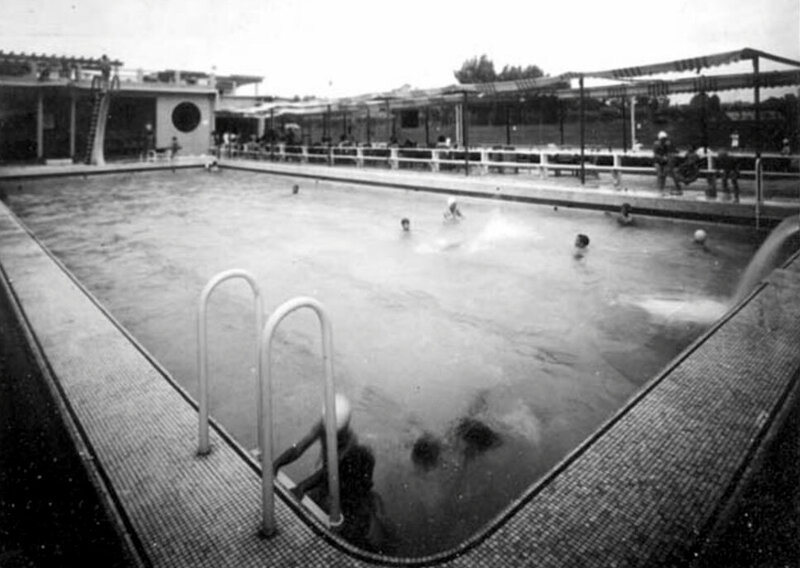 Jacques Mayol, the second son of Laurent Mayol, was born in 1927 on April Fools Day, which could be seen by some as a sign for his unusual character and destiny. As his family was making well, young Jacques Mayol was raised in a comfortable environment . He got his first swimming lessons at the age of 3 and used to train at the ASF Association Sportive Française swimming pool on 68 route Dufour (today Wulumuchi South Road, photo nearby) when this one was created in 1936. As I went there two years ago, all traces of it had disappeared and the former swimming pool had been turned into the basement of a brand new luxury residence. Jacques Mayol however discovered ocean diving at the age of six when his parents took him on holiday to Karatsu, a Japanese seaside resort, North of Nagasaki, where he would swim everyday at the long sandy beach bordering the Niji-no-Matsubara pinetree forrest.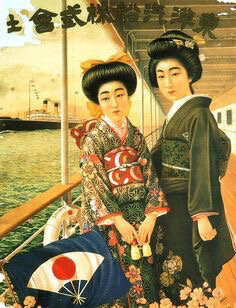 This is there that he saw his first dolphin as he was swimming near the seven caves of Nanatsugama. The Mayol family used to go regularly there as there was a regular ocean liner (see nearby poster) serving Shanghai and Nagasaki which was used by wealthy foreigners to visit cities in South Japan. The family used to rent a wooden ryokan-style room near the beach in Azuyama hotel. When the military regime became more unfriendly to Westerners in Japan at the end of the 30s, the Mayol however stopped going there.
In 1939 they went back to France, pushed by the Sino Japanese war, which made most of French administrative construction projects come to a standstill (the project of a new Conseil Municipal Francais building on today's Xiangyang Park was given up at that time). When they arrived in Marseilles, the final destination port from Shanghai in France, they had no other choice than stay there because of the war starting with Germany. Their life became much more difficult than during the Shanghai expats easy days. At that time, Jacques used to dive with his brother using old tires to make masks and bring back some fresh fish for the family. On these occasions, he got acquainted with Albert Falco, another experimental diver in Sormiou Callanque near Marseilles. This one would later become famous for being the Captain of the Calypso RV, Jacques Cousteau's oceanic exploring boat.
At that time, Jacques Cousteau, 17 years older than young Mayol, was precisely sent to Shanghai on a mission as a French Navy Intelligence Officer. He then made it back to Marseilles to fight against the Italians on a French warship. I am particularly excited by the fact that the two cities of Marseilles and Shanghai that I love so much are connected to the destinies of two men I admire. In 1944, Mayol left France for Morroco to enlist in the Air Force and pursued his free diver career when the war was over. He lived in Sweden for a while where he met with his wife then in Florida where he experienced living among dolphins. He started to dedicate his life to research on connections between sea animals and men, discovering the "bloodshift", the capacity for human blood to resist high pressure without damage, just like dolphins and seals do.
He used yoga meditation techniques to improve his own body performances (he could lower his heart beat from 60 to 27 beats/min while diving, like sea mammals do by reflex), searching to develop the full potential of human aquatic origins. In 1976 he became the first man to reach 100 meters without air. It is not clear whether he ever returned to Shanghai but he surely went back several times to the ocean diving sites of his childhood in Japan. There, he became close to the local divers community. A memorial plaque is still to be seen in Yonaguni, where he helped on the exploration of a historical undersea site. Jacques Mayol comited suicide in 2001, in Elba, Italy, his last retreat. Those who met him remember a agreeable and patient character, fascinated by nature and dolphins which he actually could communicate with.
To become a homo dolphinus, as he used to call himself, Jacques Mayol pushed his physical and mental limits to a point that was never achieved since.