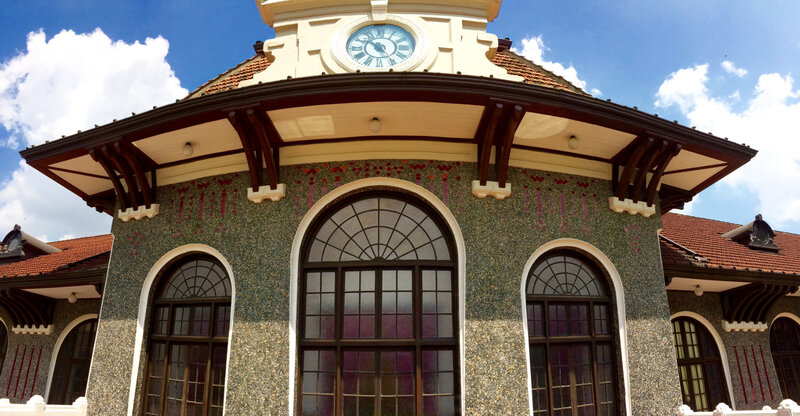 I sometimes wonder why I love Shanghai so much. This has probably something to do with nostalgia. Indeed when I compare Shanghai with other cities I equally (or let's say also) like, Istanbul will immediately come to my mind, then Tbilissi, Budapest, Paris, Rome, Mumbai, Berlin, Qingdao, Harbin,... quite a long list actually! All these amazing cities, although not as big as Shanghai, have all something in common: They tell us about history! In most of them, traces of the most often brilliant past still exist today and are part of a visible evolution, leading us to the future. I guess I like change but not the erratic kind. Integrating past culture heritage sites as a source of pride for the present in an harmonious way is what characterizes all cities.
When reading Orhan Pamuk's essay "Istanbul, Memories And The City", I noticed he frequently refers to the Turkish word "hüzün", which he says is definitely connected to the spirit of Istanbul. "hüzün" could be translated by "nostalgia" or "melancholy" but it has more to do, with memories of glory days. Definitely when you stroll in the streets of Yenikapi, on the southern side of Topkapi Palace, you feel the presence of the glorious past of the city while watching the wonderfully decorated, though sometimes falling into pieces, "yalis", those wooden houses built for noble families (photo nearby). Pamuk says that old Istanbulites like to think of themselves as invested of this past which they think will never return. The word "hüzün", coming from Arabic is often used in the Koran to define a feeling of a lost direction after a period of strong beliefs. This last aspect is probably specific to Istanbul.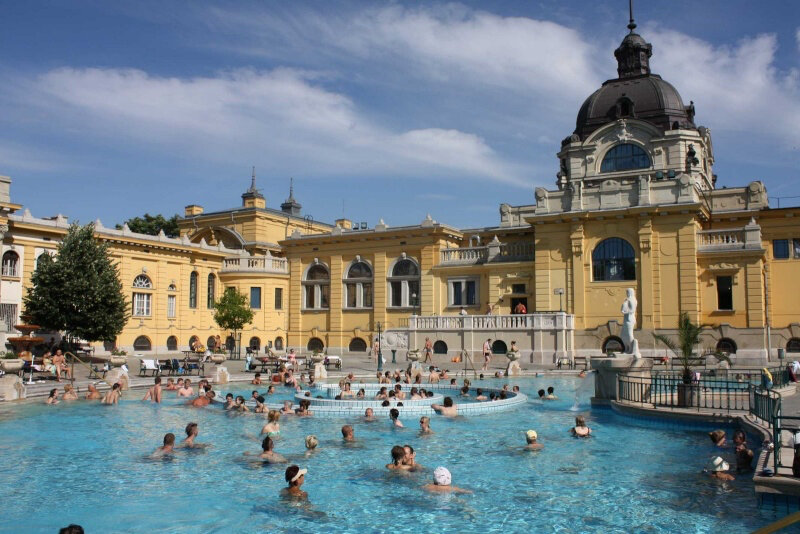 In Budapest too, you feel the past as a part of the daily life, when walking in the still bearing WWII bullet holes Art Nouveau buildings or when having a hot bath with friends at Széchenyi (left photo), this wonderful 1913 thermal resort. These places are definitely inspiring for today's Budapest residents as they are signs of their capacity to accomplish great things or stand up during difficult periods of history. At the same time, this past also brings beauty into their daily lives. Among the cities I recently visited, Tbilissi probably bears a specific status. Like Budapest or Shanghai, communist management tried to eradicate the city's specific history. Even the country of Georgia did not exist anymore at that time, being integrated in the Soviet Union and the names of the streets were all changed after Soviet heroes. However, It was not long for Georgian people to come over this episode and find again their identity. Georgian language was officially used again and many deteriorated monuments restored.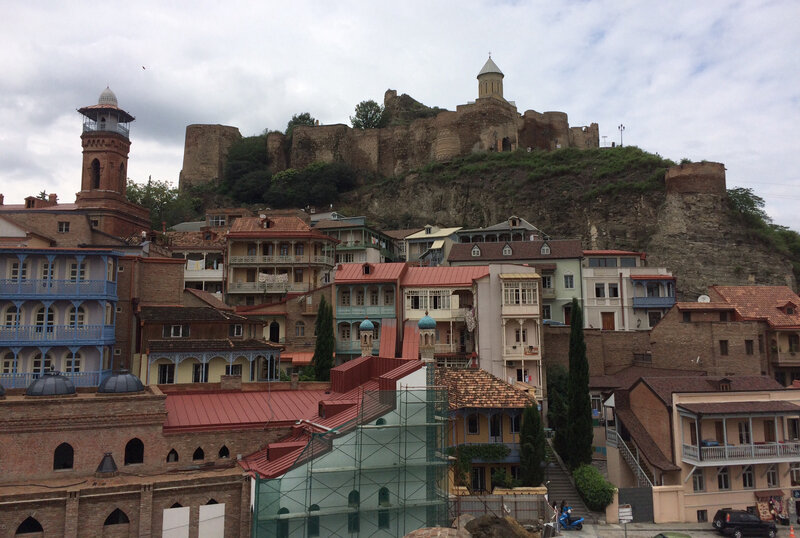 Today's Tibilissi is a confident and endeavoring city, where past, present and future do coexist. Old streets with caravanserails have been turned into pedestrians ones with cafes, open air jazz music, right at the the feet of the sixteen centuries old Nariqala fortress. Close to the oldest bridge in town on which Christians were thrown into the river by the Turks for refusing to convert to Islam, now stands a brand new computer-designed passerelle in the shape of a giant insect! Today, the "soul" of Tbilissi lies in the multiple churches, Armenian or Georgian, synagogues and old style stone houses on the hills as well as in the light and joyful way of life!
Coming back to Shanghai, I can see some dramatic changes, those not always to my taste, but I am still excited to live in a place where past is integrared into present. Peace Hotel on the Bund or Former French School (first photo) on Nanchang Road for exemple bring this old luxury beauty into today's nouveau riches environment. The city infrastructures of course keep improving for the benefit of all but this urban development preserves a large part of the existing historical wonders. Shanghai and the cities I mentioned are outstanding places where the newest trends and fashion can go together well with culture heritage.
So let's enjoy this wonderful feeling of mixture of nostalgia and excitement for modernity. As a good friend of mine who will certainly recognize himself here often puts it, "Nostalgia is not what it used to be"!