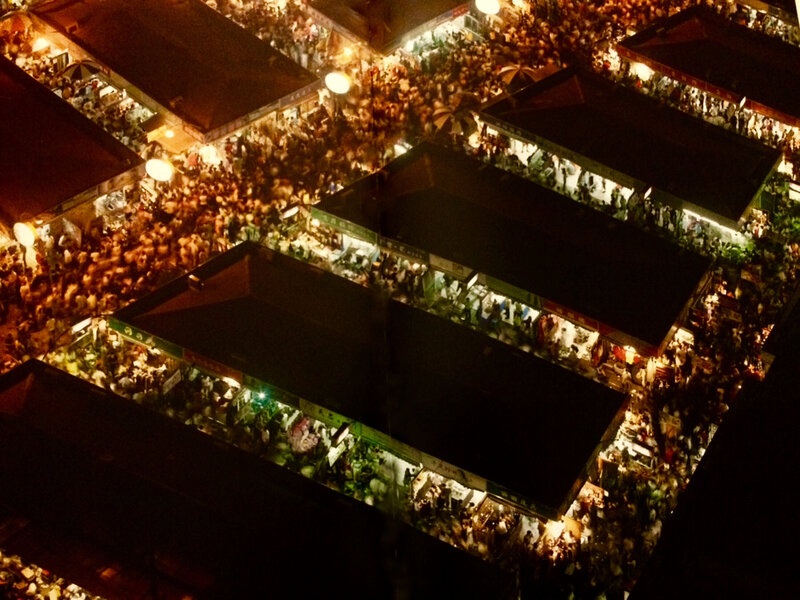 Halloween is coming, so let's talk about ghosts for a while. When I arrived I Shanghai, I bought a photo album in which there was a big night picture of the Xiang Yang market (photo left), a sort of open air market common in Asia where people get cheap clothes and copies. Unfortunately, at the time I bought the book, this place was already gone as construction of IAPM shopping mall had begun. This is one exemple among others of how fast Shanghai changes and how almost impossible it is to keep updated with its latest transformations when you leave it. Restaurants and shops keep changing names or owners. However, I think it interesting to focus on this part of the city for a while as it has a rich history.
Countryside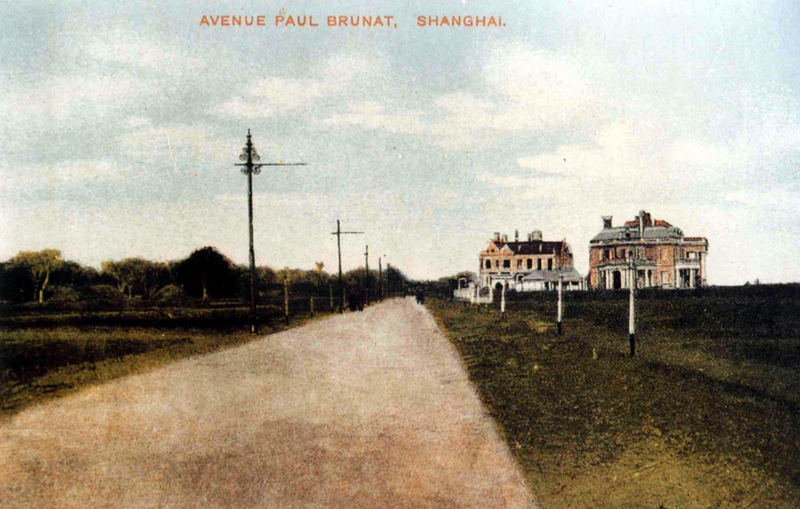 Let us go back to the early years of Western Shanghai and realize that there was no city at all there before 1914, the year of the last extension of the French Concession. At that time however there were country houses like the one of the Chinese Customs off Fenyang Road (still standing) or the German Country Club which was later replaced by the Cercle Sportif Français, today the Okura Garden Hotel. Close to today's Changle Road, there were a few private Chinese mansions and even farms, which some can still be spotted today, although there are now squeezed in narrow lilong alleys.
Little Russia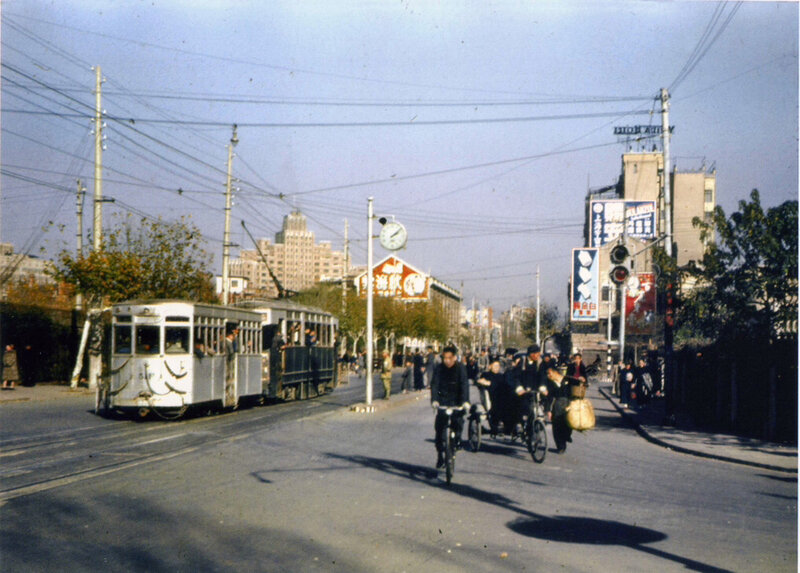 Then urban development really started in the early 1920s as loads of White Russians defeated by the Bolcheviks rushed into town. Most of the them could at least understand French which was spoken by the elites at the Czar court and therefore could easily adapt. This area soon became known as "Little Russia" and Avenue Joffre started displaying rows of wooden barracks on both sides including bakeries , beauty parlors, cafes or restaurants. In the 1930s, on the location of today's IAPM shopping mall, the Weida Hotel was built in Art Deco style by Chinese architect Paul Li Pan, also known for the Yangtze Hotel near the race course (on the right on photo). It had eight floors, was decorated in elegant zigzag style, like style existing Yangtze Hotel and was famous for its both dancing hall on the first floor and the wonderful terrace overlooking Avenue Joffre. Most photos of this area in the 1930s 1940s were actually taken from there!
Entertainment
The main attraction of this section of avenue Joffre, however, was the Auditorium, a giant sports hall dedicated to Basque ball game also called Hai Alai and run by a French former accountant and now nicknamed by the British "The uncrowned French King of Shanghai", Felix Bouvier, who also owned the Canidrome, the dog racing track, today's Culture Square. This amazing place located at the junction with rue du Roi Albert (Shaanxi South Road) used to organize Basque ball games every single day of the week, showing Mexican, Filipino, Spanish or Basque players.The high speed of the hard ball, thrown with help of a chistera, a long basket (see on photo) and hitting the fronton made each game an exiting show for the large audience, protected by a high metal net from the potentially deadly projectiles. It attracted loads of gamblers, the most passionate being the Russians and the Chinese, who made the fortune of the owner. It has been later turned into a sports club and finally torn down to make way to "Paris Spring" (巴黎春天)shopping mall some ten years from now.
Concerning Xiangyang Park, facing former Weida Hotel, I recently had online discussions with friends also passionated with Old Shanghai as this one has been renovated. On an historical sign at the entrance of the park, Shanghai authorities explain that there used to have tombs in it and that locals opposed the project of a children's playground by the French. The place was actually for long an open space in the middle of the expanding city. Late 1930s plans by the Conseil Municipal Francais to build there an administrative center designed by famous Shanghai architect Paul Veysseyre were stopped when Japan invaded China. There was indeed no more budget for new projects as uncertain times were ahead. It therefore remained a park during all these years, having its name changed several times according to the political context of the moment.
Like Jingan Temple area , this part of the city has definitely being turned upside down since the early years of Shanghai, to a point that it is hard to figure out its previous layout. However if you listen carefully, you might still hear the hammering sound of thick Hai Alai balls on the fronton under today's Paris Spring shopping mall or even the chanting of White Russians choirs coming from Mission Church on Xinle Road. Who knows? Ghosts are everywhere. Happy Halloween to all!