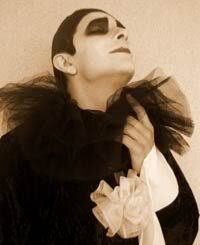 Among the famous characters who happened to live in Shanghai 1930s, one quite particular is Russian singer Alexander Vertinsky. Born in 1889 in Kiev, Vertinsky started his singing career as a in 1916 with a most memorable performance as "Black Pierrot", embodying Russian melancholic soul with an expressionist version of the famous Comedia Del Arte character. At that time, other European artists like Sarah Bernhardt used to dress in black and white to emphasize the expressions of the face and hand moves and then convey more emotion. Later, famous French singer Edith Piaf and mime Marcel Marceau will use black and white colors on stage for similar reasons.
Vertinsky was very popular during last years of the Csarist era for singing Russian love songs like "Tango Magnolia" (click to listen), which transported the listeners in a sort of pink-tinted exotic dream world. When WWI started, soon followed by the 1917 October Revolution, most of Vertinsky clientele, mainly the Czarist elites, left the country for other European countries and so did the singer in 1918. After touring in different European countries including Turkey, Poland and Germany, he finally settled down in Paris in 1923, where he performed in the numerous Montmartre cabarets. The Russian noble and rich merchants émigré community was indeed huge in 1920s Paris. French arts scene was actually very much influenced by Russian painters like Soutine, Kandinsky or Chagall or music composers like Chaliapine. No wonder than that Vertinsky stayed nine years in Paris, being assured of a regular audience in the group of nostalgic Russians. In 1926, he made one of the early recordings of "Dorogoi dlinnoyu", which was sung later under the title "These were the days".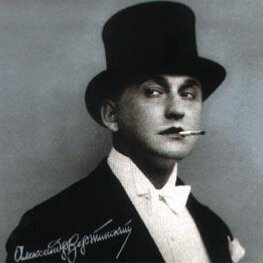 In 1932, he decided to follow the pack of his well off clientele to New York. There, he got close to the artistic circles of the time which included Rachmaninoff and Marlene Dietrich. The Great Depression of the early 1930s stopped his American dreams and carreer. He left for Shanghai in 1935 to join the large Russian community who had left the former Czarist ruled Harbin and Vladivostok in 1920 after the final victory of the Bolcheviks. The economic boom of Shanghai of the time gave those stateless Russians (they had no Russian passport anymore as their country had become the Soviet Union) an opportunity to make it again. In the French Concession, along the Avenue Joffre or in the neighboring roads, a new type of business thrived under the White Russian leadership, made of bakeries, beauty parlors and restaurants. The numerous cabarets and of "Little Russia", as it was called, included DDs, the "Renaissance", Arcadia or Tkachenko's.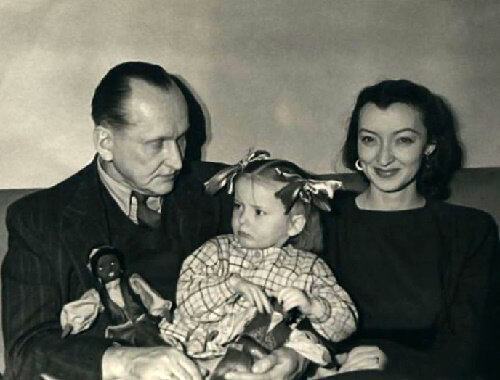 Night life made it possible for musicians like Oleg Lundstrem, a Russian converted to American jazz after listening to imported records by Duke Ellington, or Serge Ermoll, the Russian conductor of the Majestic Hotel, to make a living. Russian women, however, had sometimes no other choice but to work as taxi dancers to feed their families, consequently falling for many into prostitution (one out of four according to a study). For Vertinsky, singing old Russian melancholic songs soon became a trademark. Very few Russian émigrés in Shanghai were actually able to get good positions in the local racist and colonial society of the time, controlled by the British. Even the Chinese looked down upon he destitute Cossacks, often seen drunk on the street, or upon their female counterparts who operated in the gloomy bars of "Blood Alley" or shabby Hongkew. Nostalgia was therefore a general state of mind for Russians. In Shanghai, Vertinsky was most often to be seen in Russian mid level restaurants and cafes, accompanied by pretty ladies, among whom the most beautiful Bubi (thanks to Paul French and Katya Knyazeva to tell me). In 1938 he managed to open his own night club, "Gardenia", beyond the limits of the Foreign Concessions, near today's Yan An Elevated Road. In 1941, he married with Lidya Tsirgvava, a Georgian actress and painter, who gave him a first daughter called Marianna (Photo left).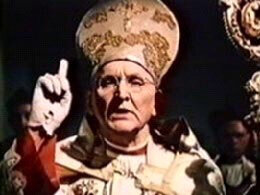 In 1941 however, when Nazi Germany invaded Soviet Union, it became difficult for many Russians to resist the temptation to come home to defend the motherland, whatever the political regime. At that time, Vertinsky was feeling so homesick (may be influenced by his own songs) that he wrote a heart breaking letter to Stalin himself, asking permission to return home in exchange of his full contribution to the Soviet Russia. Surprisingly, his request was accepted and Vertinsky actually taken to his own word. When getting back to URSS in 1943, he had to sing for every single kolkhoz or soviet factory for humble workers, travelling from Sakhalin to Kaliningrad. In total, Vertinsky gave two thousands representations in this time, sparing no effort to redeem himself from his so-called former "bourgeois" attitude. The Vertinsky figure was even used by soviet propaganda movie industry to play the vilains like in the "The Doomed Conspiration" where he played an anticommunist cardinal (Photo above)
In 1944, he had a second daughter, Anastasiya (Photo on the left), who later became a famous as a Soviet film actress. Funny enough (funny might not be the right word as Vertinsky practically tired himself to death in those years), the singer received the Stalin Prize in 1951 for his role in "The Doomed Conspiration". Vertinsky died six years later.
Alexander Vertinsky is still remembered as one of the greatest singers in Russian history. Like most of the fascinating characters of Shanghai 1930s, he went through many political and historical changes in his life. May be if you walk in Central Huaihai Road, yesterday's Avenue Joffre, you can still hear the dramatic accents of Alexander Vertinsky's voice or the screaming violins accompanying his songs. Melancholy is sometimes a wonderful feeling!