Having tea in the "Da Ke Tang" is one of the most authentic experiences I had (and still have) in Shanghai. Da Ke Tang is an old Art Deco villa, which belonged to a top member of Chiang Kai Shek's Kuomintang party in the 1930s. Hidden in the back of an alley on Xiangyang Road, this is the kind of place you would never find by accident.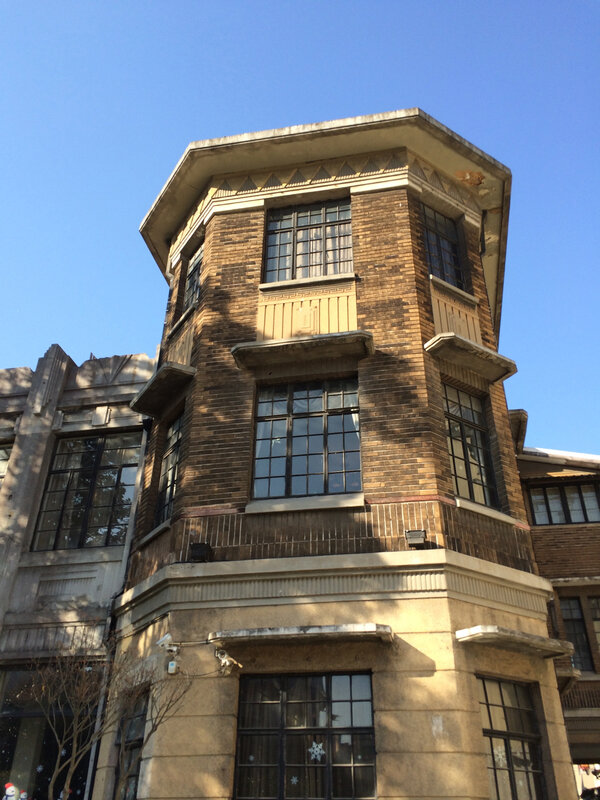 On the first time I went there, I could not believe my eyes: none of the original luxurious wood decoration had been changed. The floor, ceilings and door panels were all from the 1930s with pure Art Deco features! This was actually the first time I saw an untouched or nearly untouched villa dating from those years. Wood door panels are decorated with refined zigzag style patterns. Staircase plain wood balustrade is rounded on three floors, giving a light and smooth sensation when you climb up the stairs. Geometric shapes within the stain glss windows are definitely typical from the 1930s fashion. Young ladies welcoming you will introduce you the history of "Puer", the only kind of tea served there here. Puer tea is famous for its digestive properties. It was initially used as the only source of vitamins on Tibetan plateaus, as people living there lack vegetables for a large part of the year. Dried cakes of Puer are carried by horseback along dangerous trails from the Yunnan valleys. Horses had even to be tied with ropes to cross three major rivers. Some of the old teas are aged for more than one hundred years and therefore cost more than gold, just like the best wines! Hanging on the wall are pictures of famous clients among whom Jacky Chan and TV celebrities.
A VIP treat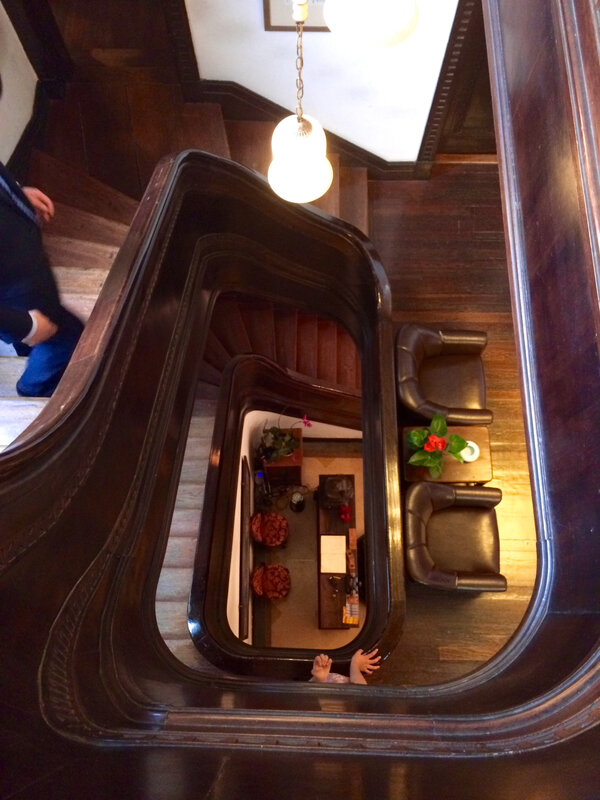 When having a look again he few dark black cars (black Audis are the trade-mark cars of government officials), parked in the wonderful garden of this architecture architectural gem, I really had the impression of being an intruder in an unfamiliar, even slightly unwelcoming, world. However, like the rest of Shanghai, you have to scratch below the surface to get to know the real character of a place. After a general visit of the villa, you are seated in the veranda to enjoy tea with some peanuts. After selecting your tea and checking its colour and smell, a little bit like testing a wine, the serving ladies, all dressed in 1930s' style qipaos (the famous Shanghai long dress with high collar and slit sides), returned again and again to pour hot water on the tea leaves. A fantastic feeling of slow-pace luxurious delight! Time definitely slows down to the point where you simply forget where you are. Like being in a deserted place where you hear no noise other than your own footsteps, so you then start focusing on yourself and the other person's words. New ideas come out in a clean and untroubled environment. You have the impression that conversations are never long enough, an idea bringing another one in a most relaxed atmosphere. Such a wonderful sensation of appeasement!
A travel in time
Then considering the place where you are seated, nothing seems to be really different from how it was in Old Shanghai times, as though you had been suddenly transported into the past. And what a past! A dream of the Shanghai 1930s elite, enjoying real Chinese traditions in a most exclusive place. Back to reality, this place has always kept its unique atmosphere of a mysterious clientele. On the day of my visit, some rooms where occupied by some special guests, listening to live performances of Chinese traditional music, while having tea. The hostesses were quite nervous as I accidentally opened that door and could nearly see who was there. However, afer a while, I did not feel at all uncomfortable anymore as it quicky appears that each client can find his comfort zone in this beautiful place. You soon become now part of the whole thing, enjoying the same refinement as the other mysterious guests or probably the Kuomintang top ranking politicians who built the house in the first place.
Once more, I could feel how Shanghai history still resonates in the present. I hope you have this chance too.
Da Ke Tang (大可堂) Tea House: XiangYang South Road 388 Lane 25, Shanghai