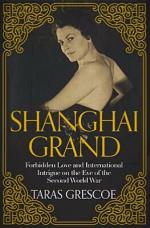 After reading Taras Grescoe's wonderful book "Shanghai Grand" about the love triangle between legendary Shanghai tycoon Victor Sassoon, American journalist Mickey Hahn and Chinese poet Shao Xunmei, I realized how important personal accounts are in understanding Old Shanghai history. The talented Canadian author Grescoe indeed largely bases his novel on Victor Sassoon's thirty-five journals stored at DeGolyer Library in Dallas. Actually before the internet age, those diaries look like my own blog on Shanghai as they mix events and photos with personal thoughts (Can't you see how pretentious I am? Ha ha!). Among the amazing stories recorded in Sir Victor's diaries is his decision to invest the Sassoon family fortune in Shanghai after spending a memorable 28th April 1928 night. This night escape included a boxing match at the Carlton Cafe, a few drinks at Del Monte cabaret and a dancing show at the Black Cat, in the "Entertainment District" near the Race Course, today's People Square.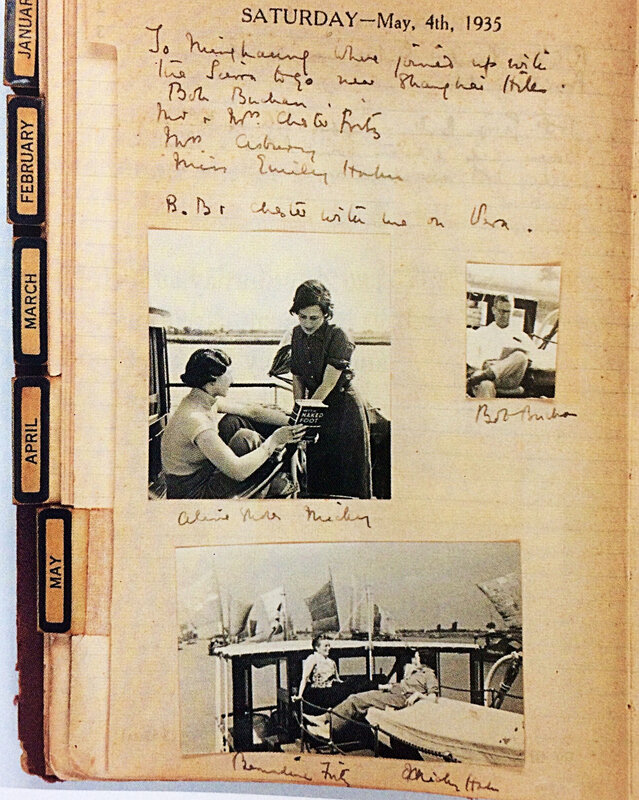 Convinced that a city which could keep a man approaching fifty awake so late was worth investing in, he noted in his journal: "Definitely decided on Hotel. Wilson the architect is a good man", in a reference to the Cathay Hotel, today's Peace Hotel, which opened only a few months later. Other vivid details come with the description of broken-hearted Victor Sassoon, who could never marry the woman he loved in England as being rejected as Jewish, meeting with the adventurer Mickey, two fancy characters in their own particular way on 12th April 1935. He was atracted by her wildness, short haircut and hardly any commitment but enjoying life. Both were soon to be seen in Sir Victor's private box at the Race Course or on his yacht called Eve, after his initials Ellice Victor Elias, during trips on the Huangpu River (Photo next). Sassoon's account of Shanghai is a businessman one, concerned with investment opportunities and the coming threat of Japan. His appetite for women is obvious as he documents every female encounter: age, married or not, "gold-digger", ... He illustrates his diary with thousands of photographs bringing a unique testimony of 1930s Shanghai's trendy life style.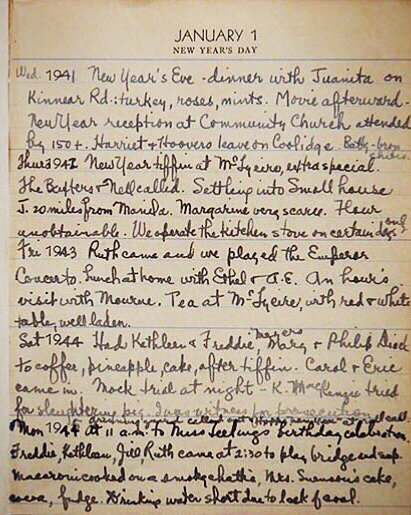 At the same time with coming out of "Shanghai Grand", two other books based on diaries are been published. One is Betty Barr's "Ruth's record" telling about her mother's detention years in the Shanghai Longwa camp, where JG Ballard, the famous author of "The Empire of the Sun", was also detained. Betty Barr mother's diary (photo nearby) aims at filling the long days in camp and keep a routine there as well as maintaining hope during those dark days. The last book in the form of a diary is Japanese-born Keiko Itoh's "My Shanghai 1942-1946: a novel" based the author's mother life, Eiko Kishimoto, who spent four of her young wife and mother years in Japanese occupied Shanghai (photo below). Although the book looks like a journal, most of the details are imaginary. It is however a rare account of the Japanese elite side staying in Shanghai during the war. Keiko Itoh's grandfather was a banker and diplomat, who was imprisoned on the Isle of Man by the British, bringing an interesting parallel with Betty Barr's parents who were detained by the Japanese in Shanghai. The exact opposite situation! As the writer explains in a British radio interview, the novel is a way for her to trace down family memories.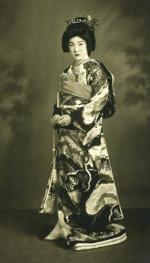 Both books by Keiko Itoh and Taras Grescoe tell about the making of a woman, the first one being Keiko's mother, accessing a form of liberty through marriage in the Japanese culture. Same context for Mickey Hahn who enjoys both numerous male conquests and adventurous Asian experiences including opium and Chinese intellectual circles. Although characters like Victor Sassoon, Emily Hahn, Shao Xunmei, Ruth Barr and Eiko Kishimoto are very different from each other, as they all belong to different backgrounds and cultures, the simultaneous reading of these books by the Shanghai addict that I am, definitely helped me to make a clearer idea of daily lives of people living in Old Shanghai. I definitely prefer personal stories over big history, so journals give a direct account of historical events with many details on how people reacted to them.
Big history, often written by victors, is elyptic of fears, hopes and daily realities. From personal experiences, we can more easily draw lessons for our own lives as well as better understand historical events like those happening in Shanghai.