When I was young, as Internet simply did not exist, there was no such thing like fast search engine or knowledge sharing sites like Google or Wikipedia. The best way for me to learn about the rest of the world was a Larousse dictionary. Apart from the common names section, it included a short illustrated encyclopedia telling about countries, famous people and cities. At that time, the Cold War between the West and the Soviet Block was officially over but the Eastern part of Europe was still separated from us by the Iron Curtain and little did we know about it. I was particularly curious about black and white pictures showing USSR and East Germany as they looked so different from my direct environment. Among them, I still remind East Berlin Karl Marx Allee. On the same page of the encyclopedia, another illustration showed Kurfürstendamm, the iconic avenue of West Berlin. The West photo was a familiar type, American brands on the shops and many cars on the street. The other picture however was a source of profound concern. The buildings were very tall and the size of the avenue unusually large with so few cars in it! Clear cut à chitecture lines and not a single advertising sign. This Stalinist creation, I recently learned, was designed by a 1930s Shanghai German refugee by the name of Richard Paulick.
A Bauhaus architect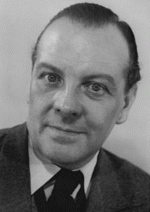 Richard Paulick was born in 1903 in Rosslau, the son to a prominent leader of the German socialist party. After studying in Dresden and Berlin, he joined the Bauhaus Institute in Dessau in 1927 as the assistant its founder Walter Gropius before starting his own design office in Berlin in 1930. Bauhaus was created in 1919 under the Weimar Republic, in an effort to modernize the art of public building. This national institute shoke the traditional rules by associating different arts and techniques to provide more efficient and convenient shapes. Interior design, house appliance, urban signalisation as well as construction materials should converge in the same effort to simplify daily life of the masses. New disciplines like photography, weaving, or wood carving were integrated in the Bauhaus workshops. Painters like Wassily Kandinsky or Paul Klee also contributed to the Bauhaus school.
Among the famous creations, the B3 chair by Breuer or the Torsten estate in Dessau are still considered as revolutionary today! During the time of Bauhaus school, an intense artistic life took place, celebrated in theater plays and special collective performances.
 As many socialists or communists took part in the Bauhaus at different periods, the rising German nazi party qualified it of "cultural bolchevism" or "degenerated art". They finally succeeded in having it closed down no later than August 1932, even before they came to power. Many Bauhaus members left Germany at this time, most of them for US, where they participated in designed skyscrapers like in Chicago. Gropius founded Harvard design school and later taught at MIT. As for Richard Paulick, because of his father's commitment to the socialist cause, he was eventually deprived of his German citizenship by the nazis. He then chose to exile himself in Shanghai, like many other stateless refugees would do, most of them Jews and before White Russians. Shanghai was indeed a place where you could stay without any passport.

The Shanghai exile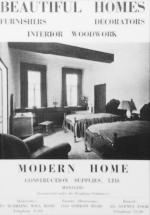 Paulick arrived in Shanghai In 1933 and started his design company called "Modern homes" on 871 Bubbling Well Road (Nanjing West Road today). During this period not only did he designed furniture and interior decoration for bars (the Silk Hat nightclub), restaurants or hotels, but he also worked for theatre stage decoration. This ability to work in different environments and combine artistic techniques most probably came from his Bauhaus period when he collaborated in the theater workshop. His main achievement while in Shanghai is probably the design of the Park Hotel ballroom for another famous refugee, Laszlo Hudec. This design showed pure round shapes, very representative of the Bauhaus style. He also collaborated with Victor Sassoon for the interior decoration of rooms of the Peace Hotel. When the Japanese invaded shanghai, however, work became scarce, so he worked as a teachde at St John University.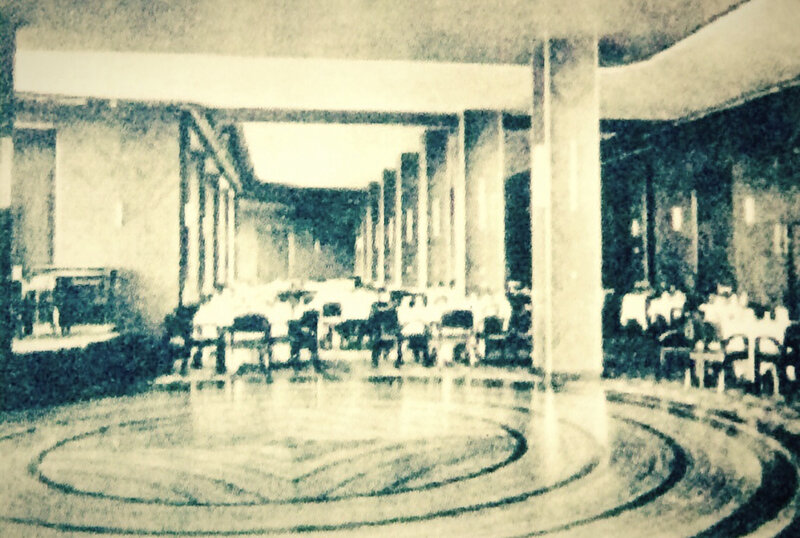 His scholastic projects caught the attention of Chinese people and influenced many young architects so that when Chiang Kai Shek came to power again in 1946, Paulick was asked to take responsibility of the urban planning project of Shanghai. With a local team, he designed the city master plan, this one never being implemented since Communists took over the city in 1949. Some of his ideas of separated quarters for industry and living sections as well as large green spaces between buildings, however, were later used by the new leaders in experimental quarters like Caoyang New Village. Paulick never stopped to communicate with Gropius, even though this one stayed in US, keeping him posted with economical and political changes of the situation in China. So when Berlin was liberated, he asked him what he thought about helping of the reconstruction there. Gropius strongly advised him not to come back, telling him about the most disorganized situation of post war Germany. Paulick did not follow his advice and chose to join the Soviet zone of Berlin in October 1949.

Back in the GDR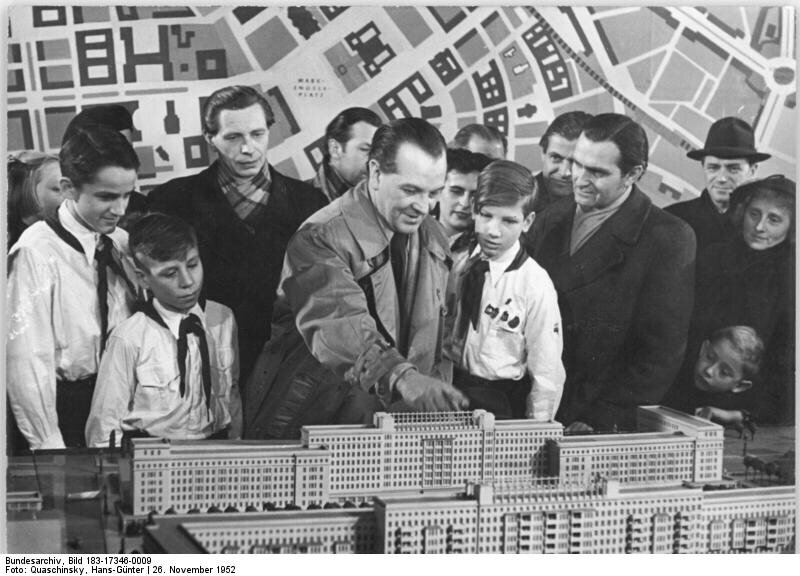 With reconstruction startIng in East Berlin, Paulick renovated Berlin State Opera in 1952. His main project however was the famous Stalin Allee, later renamed Karl Marx Allee. Along with other East German architects he designed the iconic avenue and its bordering massive buildings, personally taking responsibility for central C block. Large green spaces were dedicated to to allow Berliners to stroll in the front alley with a priority to living quarters. On the many propaganda pictures of those years, when the East wanted to challenge capitalist modern cities, the pleasant view of socialist citizens having ice screams right at the corner of Block C of Karl Marx Allee is a classic! Paulick was awarded many prizes by East Germany for his urban projects. He even designed East Germany president Erich Honecker's office, getting back to his core skill on this occasion. He died in 1979, long before Germany was reunited, definitely siding the socialist views.
When Shanghai played served as a hub for refugees, it was still not clear what would become of the world. No surprise then that unusual characters like Richard Paulick also found inspiration there.