There was a time when some of the plains and hills of Hong Kong looked more like those of Vietnam or Yunnan than today's megacity. Let us travel back to the bygone era of water buffaloes and paddy fields.
When you hike in today's Lantau Island or Sai Kung Bay, you easily meet herds of cows running freely on the road. This scene, which seems surprising at first glance, can be explained by the use, a few decades ago, of stray bovines to plow the rice fields of the New Territories. Among them, water buffaloes' presence is attested since the beginning of the 19th century. Whether in Sha Tin or Yuen Long, we actaully still can find hundreds of old photographs showing peasants leading their buffaloes in the fields or even beating the rice with use of large wicker baskets ( video).
Extensive farming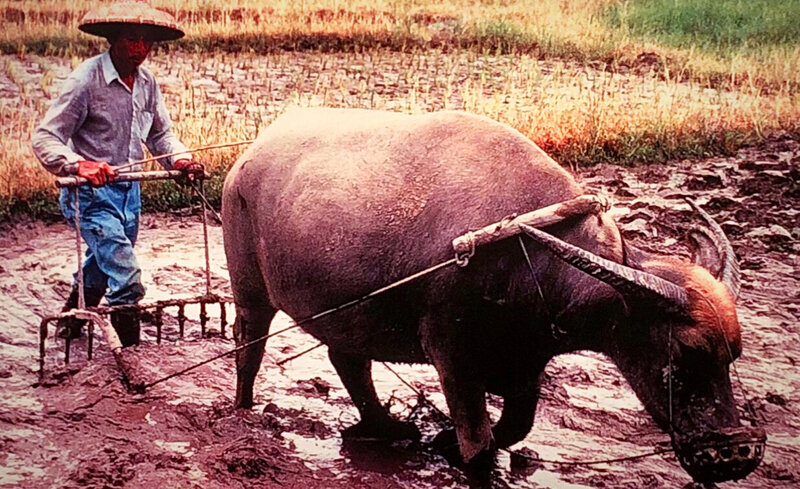 Until the end of the 1960s, agriculture and rural life were still part of the Hong Kong decorum. The Hakka people came from the end of the 18th century to reappropriate the empty spaces left fallow by the Chinese Empire in today's New Territories, which was concerned by maintaining a large uninhabited coastal area to secure its borders. These skilled farmers also benefited from the help of the foreign missions that had started to grow in places like Yim Tin Tsai. In the 1950s, the influx of Chinese refugees, many being peasants, would further complement populations in the countryside.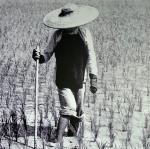 It was indeed preferable to cultivate a piece of land away from the city center than to try to make a living in the slums above Wan Chai (see the the landslide episode in "The World of Suzie Wong") or Shek Kip Mei, whose terrible fire of December 25, 1953 left nearly 53,000 homeless. Among refugees, former Kuomintang soldiers held a special place since encouraging self-managed communities like that of Rennie's Mills, which has nowadays been included in the new town of Tseung Kwan O, provided a way for Hong Kong authorities to avoid the Chinese Nationalist contagion of Taiwan supporters in town. Let's note that the 1967 communist riots that hardly affected these districts!
Picnics and fresh milk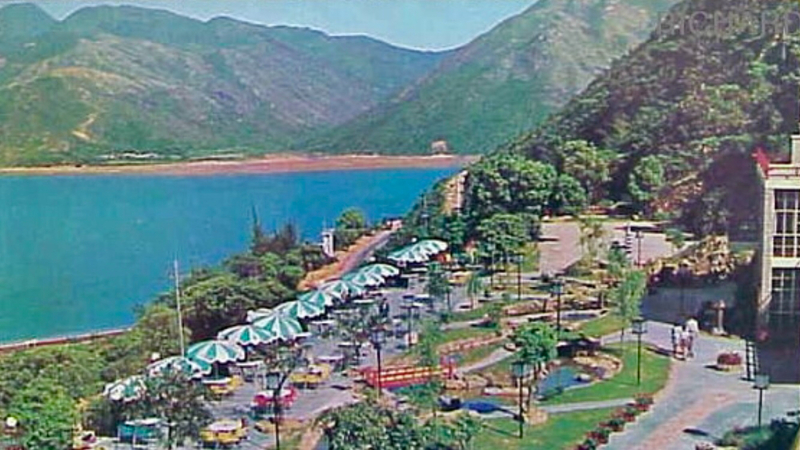 Among the memories often evocated by the 1960s gweilos, are Sunday family walks in the New Territories to enjoy some fresh air. They would go for outdoor picnics or even have lunch at Yucca De Lac or Shatin Heights Hotel, the two trendy restaurants on the heights of Shatin. There, everyone would enjoy a scene close to that of Switzerland's Lake Leman lakesides, the sea entering deeper into the valley than today (see opposite photo). Such a difference with now reclamed and redevelopped lands in this part of Hong Kong!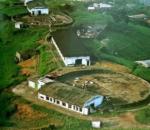 The island of Hong Kong itself used to be more rural than today on the slopes of Pok Fu Lam, which were cultivated for more than three hundred years. There, cows could be seen until 1983, their milk being collected for consumption of the city families (photo -against). The building on Ice House Street which is now home to the Foreign Correspondent Club was precisely the warehouse of the Dairy Farm Group, which has since become a world food giant. On the island of Lantau also, the monastery located South of Discovery Bay maintained a dairy herd for the needs of trappist monks.
What is left today?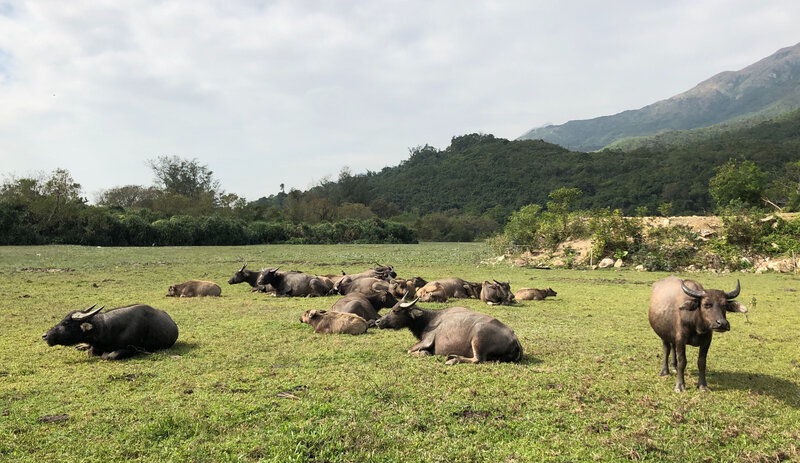 The era of paddy fields and stray cattle is now long gone. During the industrial boom of the late 1960s, rural communities lost their attractiveness, since the flat lands were used to accommodate new towns or industrial projects. Access to transportation has aslo become essential to get to new working hubs, so that remote islands and distant areas got gradually abandoned. Owners of cows and water buffaloes simply abandoned them to their fate, turning them to wild life again (look at this photo taken in the wetlands of Pui O).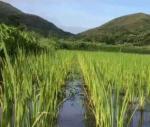 There are still 120 buffaloes in the whole of Hong Kong, two-thirds of them living in Lantau, their number being artificially limited to avoid cohabitation issues with man. Yet, even if cattle do not grow anymore, new constructions do not stop, hence threatening this unique biodiversity resulting from history. In Yi O, South of Tai O, experimental rice culture was recently relaunched and in Sai Kung area, former abandoned villages were turned into touristic attractions. So even though preservation of memory and economic development rarely go together in Hong Kong, the future is still to be written.
References
Sam Tung Uk Heritage Museum, permanent collections and photos, Tsuen Wan
Gwulo, old Hong Kong photos database, website animated by David Bellis
Hong Kong in the 60's, Facebook community animated by Jonathan Ho
Time is running out fast for Hong Kong water buffalo, SCMP article 15/8/2015
Pok Fu Lam Bethanie Museum, former cow stables and photo collection