Today, Hollywood Road is known for its trendy bars and boutiques. There was a time when people came to look for something else in the streets of Sheung Wan. Here is the eventful history of this neighborhood.
The origins district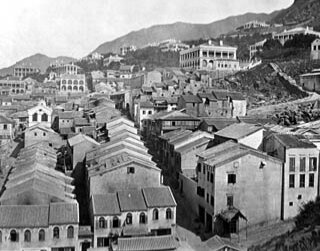 The name Sheung Wan (upper district in Cantonese), gives a clear indication of its origins. It is indeed on this hill that the British planted their flag to take possession of Hong Kong Island on 25th January 1841, allowing it to be visible from Victoria Harbor below. The extension on which the Western Market stands today did not exist at that time. So when the colony began to develop, the first Chinese migrants settled on this promontory. Originally coming from Canton to try their luck in this new port, the many pawnshops in the neighborhood still visible today bring a living testimony of the times when shop-keepers had to pledge their property to obtain the necessary cash to open their first business.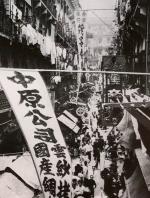 From the beginning, areas of Tai Ping Shan (literally peace mountain), and around Possession Street where home to prostitution. Prostitutes worked in Fung Sin Lau, Wui Sin Lau or Tsui Lok Lau, as well as in the famous Kwan Sau Tong brothels on Hollywood Road and Kee Fa Jai ​​on Possession Street, not far from Man Mo Temple. Hygienic condition was so deplorable that it was not long before a venereal disease clinic was built in 1861, the Lock Hospital, a few blocks away in Sai Ying Pun. In September 1874, a typhoon wreaked havoc on Sheung Wan, many of whose shoddy buildings collapsed. A landslide ravaged Tai Ping Shan so that guests of a brothel in May Heung Lau found themselves trapped between the deadly winds and the collapsing mountain. They owed their salvation to their last-minute flight wrapped in the carpets of the house!
Bubonic plague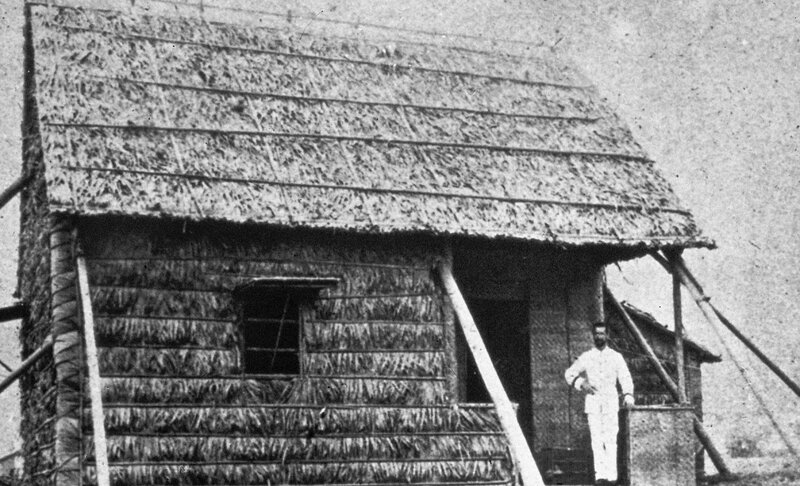 The 1874 typhoon was only an interlude before the real desaster that will ravage Sheung Wan. Indeed, overpopulation combined with the unceasing arrival of new migrants from Southern China would prompt the outbreak of a bubonic plague pandemic from May 1894. The British authorities were unprepared to this catastrophe which would make 24,000 victims with peaks of 80 deaths per day. They would proceed to the destruction of the most unsanitary houses in the neighborhood and especially in Tai Ping Shan, in an attempte to circumscribe the disease. A French bacteriologist of Swiss origin named Alexander Yersin would eventually isolate the bacillus of the plague for the first time in Sheung Wan. Whereas the officially mandated teams of the Japanese Professor Shibasaburo Kitasato, obtained no result, Yersin, who worked in an unpacked hut with no refridgerator observed the bubo cultures in natural conditions. At the end of June 1894, he wrote to his mother that his research is a success. However, the plague would continue to make victims until 1929, almost thirty years later after its outbreak!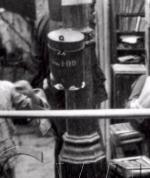 Building standards imposing an alley behind each building, the interdiction to build more than four floors and the obligation of verandas open to promote air circulation all date from this period, remaining in effect from 1901 to 1955. The situation has changed today when every single construction has a minimum of 30 floors! In 1913, funny numbered boxes appeared at each crossroads, those allowing to deposit the dead rats. This rat bin system was used by health services to detect any potential infectious outbreak and subsequently order quarantine. A famous Cantonese expression refer to these rat bins: "a rat bin on a lamppost" (dindang caam gwaa lousyu soeng) which describes a poorly matched couple of a small fat, and probably rich, man at the arm of a tall slim lady!
Chinese medicine
Sheung Wan remains today marked by this miserable episode and many shops still sell coffins or offerings for the deceased. It is also a part one of the city where the concentration of the temples is among the highest. The only Tai Ping Shan Street has four of them celebrating different cults, such as Shui Yuet Temple, at number 7 where they venere the goddess of mercy, a curious mixture of Chinese guanyin and Indian bodhisattva. This reminds us that Lascar Street is close, named after this Indian tribe having who happened to work sailors on the British ships. At Tai Shui Temple, located at number 9, the sixty celestial generals are honored and at number 40, Kshitigarbha Buddha, the king of the dead stands in the altar. All this decorum represent a true market of death!
To stay healthy, the Chinese use preventive medicine based on soups or decoctions of natural products, each of them supposed to stimulate a particular organ. No surprise then that Sheung Wan has long being famous to sell all kinds of exotic ingredients recommanded by the Chinese pharmacopoeia. Once more, the Cantonese created this activity in the first place (a large Chinese medicine market is still visible in Canton). As the first inhabitants being penniless, Sheung Wan has long sold cheap dehydrated local seafood (check this original video).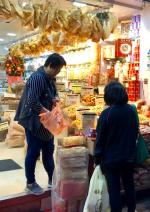 When incomes rose after WWII however, imports of weird products such as quirks stag horn (used for virility) or dried black mushrooms began to pour into Sheung Wan markets, the district becoming a world hub for dried products. When a kilo of black mushrooms already costs HK $ 1,000 per kilo, one can also find in Sheung Wan a mold coming from Tibet named cordyceps fungus, which is sold at $ 267,000 HK per kilogram, this fungus supposed to slow the progression of cancer cells. However, Greenpeace recently drew the world's attention to the fact that Sheung Wan was selling endangered species, some already banned for sale and export, such as the totoaba, a Gulf of Mexico fish. It is said that the commerce of totoaba dried bladders bring traffickers higher revenues than selling cocaine! According to recent inquiries, more than a dozen shops in Sheung Wan still engage in this illegal trade today!
Like many districts in Hong Kong, Sheung Wan has undergone important transformations for better and for worse. Still, it remains one of the most authentic and colorful parts of the city. a must visit for sure!
References:
Hong Kong dried seafood shops slapped with HK$110,000 fines, Jasmine Siu, SCMP, Dec 2015
Old Hong Kong Photos and The Tales They Tell, author David Bellis at Gwulo Publishing, 2017
Early Hong Kong Brothels, by Cheung Po Hung, The University of Hong Kong Publisher, 2005
Hong Kong Island Coastline(港島海岸線) by 余震宇 at Chung Hwa Books Co 2014 - Chinese
When death came calling: how the plague swept through Hong Kong, Sarah Lazarus, SCMP 2015
Tai Ping Shan, Hong Kong's Enclave of Peaceful Bohemia - Zolima City Magazine, 26th March 2016