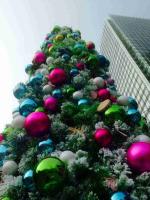 What does it mean to celebrate Christmas in China? Apart from the minority of Chinese Christians (2 to 5 %), this event is everything but Chinese. So it is legitimate to ask. However...
Many Chinese people will all talk about it. Recently, when they meet a foreigner, they will all ask the same question: "Do you go home to spent Christmas with family?" as they were probably explained that Christmas is mainly about family, one of the core values in Chinese culture. In every shopping mall or every coffee-shop chain (may be you found the name now:-)), you will hear Christmas songs. When you see how popular Christmas has become these days, it is rather hard to realize that it was almost unknown some ten years ago. Indeed Halloween, Thanksgiving or Christmas have now become highlights of the Chinese year in most of China big cities such as Shanghai. One reason for that is those events give opportunities to go out, break the daily routine or buy new kinds of goods like chocolates, Christmas clothes, etc... Shops are specially decorated and propose specific promotions. In China, people keep looking for new entertainment or fancy events and Christmas is just one of them.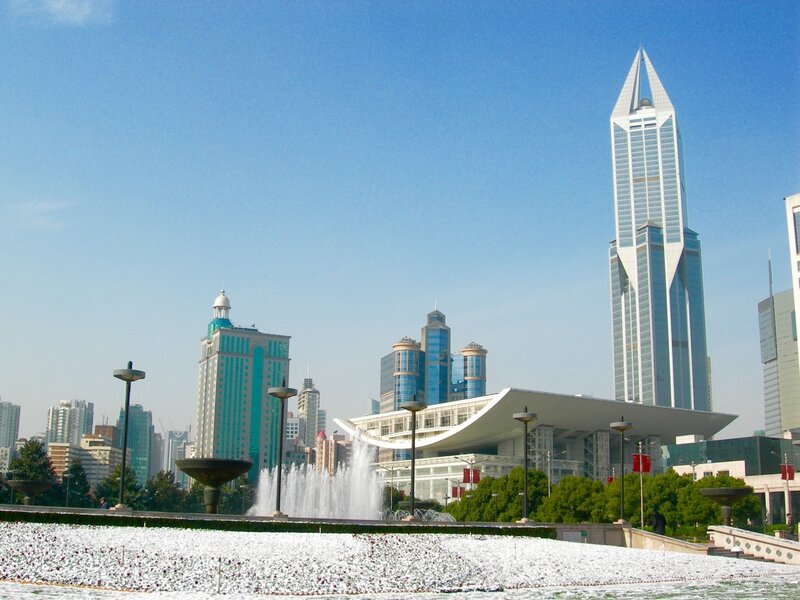 More and more expat relatives will come to China for Christmas holidays to visit children or family. Some others like me have already members of their family living and working in China and will like to spend Christmas with them. Of course the weather in Shanghai during winter is wet and chilly but it is to be compared with London or Paris at the same season. One will also notice that it has been snowing in Shanghai almost every winter recently. Considering this, one can get the sense of Christmas magic here too :-) As for street and shops decorations, plastic Santa Clauses in Huaihai Road IAPM are the equivallent of Harrods Christmas lights in London or animations on New York Fifth Avenue.
Then the unique beauty of this city makes Shanghai THE place to be for Christmas. Enlightment of Pudong skyline or giant Christmas trees in historic hotels on the Bund such as the Peace Hotel or the Warldorf Astoria make every Christmas here a moment of exception. If you think that every single Christmas product like turkey, chestnuts or pudding can be found here, then you realize that there is probably no better place to celebrate Christmas with family or good friends. Christian churches can be found almost everywhere in town so there is no excuse to miss the midnight celebration. Christmas values of love and sharing are universal so why not China after all?
So as Georges Clooney would put it: a Shanghai Christmas, what else :-)
You can contact me at 15021769130 or didier.pujol@chinaworldexplorers.com