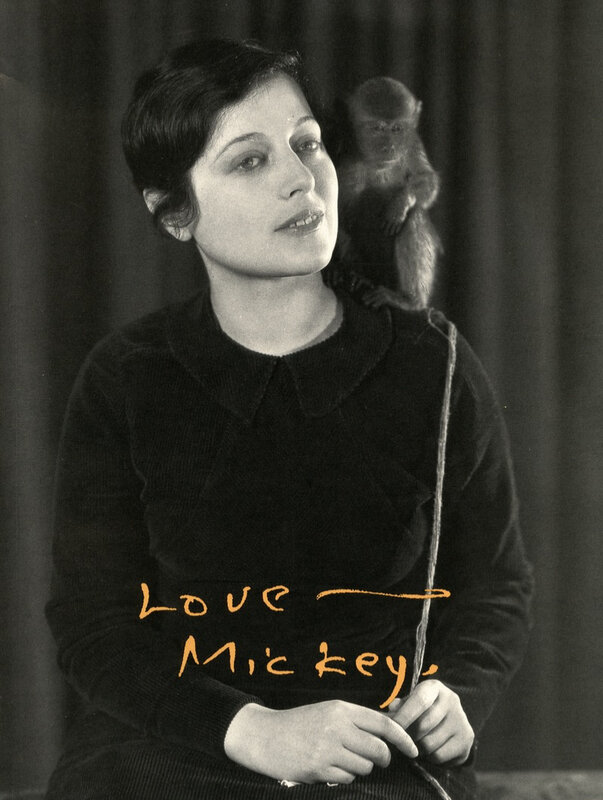 As I was flipping again in Peter Hibbard's excellent book about the Bund, my attention was caught by one of Victor Sassoon's love stories. The one with Emily Hahn, a most fascinating character!
American journalist and adventuress
, considered by many as the first American feminist, Emily Hahn, whose friends and family knock named "Mickey", arrived in Shanghai in 1935. Emily left the United States a couple of years earlier for Africa when she extensively commented
Belgian Congo pygmies
. The first women graduated from a mining engineering school, she was quickly bored with this career and had decided to discover the world for herself. When arriving in Shanghai however she did not imagine China would have such a strong impact on her life. As a new comer in the city, she was invited by some of the finest elites of the time, including flamboyant billionaire Victor Sassoon. It was not long before they started an affair and Mickey is said to be seen with the tycoon in his box of the Shanghai Race Club (on today's People Square) or the Cathay Hotel, the present
Peace Hotel.
She was always accompanied by
a small gibbon called Mr Mills
, which added to the odd of her appearance. As Sir Victor Sassoon was found of photography, Emily Hahn later said he like to take her photo naked.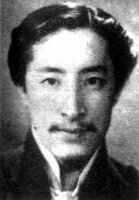 However Mickey's most remarkable love affair was the one with Chinese poet Shao Xunmei (pronounced Zau Sinmei at that time). This one was a perfect symbol for the intellectual dandy type of Chinese elites of the time. Brought up in a rich family whose fortune was connected with Chiang Kai Shek regime, he studied in Cambridge as well as Paris. So he was equally used to taylor made western suits and Confucian scholar robe. Shao Xunmei is often compared to French poet Verlaine as he stands for a kind of hedonist decadent style of art. In those years, Shao Xunmei owned a magazine called "Shanghai Sketch" (Shanghai Manhua), which cover often featured naked bodies to attract readers into the more intellectual and even political content. At that time, a love affair between a Chinese man and a Western women was unthinkable, since society was driven by most colonialist ideas. Emily Hahn was nevertheless attracted by the 31 years old poet whose life style definitely fitted her own aspiration for freedom. Shao Xunmei even introduced Mickey to smoking opium, an addiction that took her efforts to get rid off later.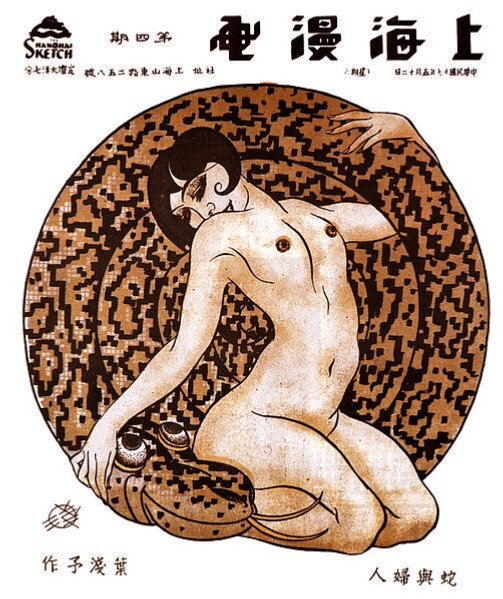 The couple decided to live on Kiangse Road
(today Jiangxi Road), in the heart of the Red Light District of Shanghai. This place soon became the headquarter for their artistic collaboration in those years. Thanks to Shao Xunmei extensive relations in the Kuomintang, Emily Hahn could
interview the Soong sisters
, the daughters of Charlie Soong who married Sun Yatsen for one, Chiang Kai Shek for the other and the rich banker HH Kong for the last one. She wrote the first biography about them. In addition to writing, the couple also published artistic reviews. After the Japanese invaded Shanghai in 1937, some of these magazines where banned by the new rulers and they had to move into the French Concession to seek protection on Avenue Joffre (today Huaihai Road). To allow Shao Xunwei to flee with her, Mickey married him in the only possible way of the time, declaring herself "second western concubine" of the poet. Quite a scandalous title to the white elite of Shanghai! On a first trip to Hongkong, Emily Hahn met with Charles Boxer,
a British Intelligence Service officer
. He was married but they started an affair and had a daughter with him. On the opposite of the time habit, she decided to proudly publicize this birth. When the Japanese took over Hongkong, Charles Boxer was detained in a camp and she had to escape to the US with their daughter. After the war, they finally got married but Mickey preferred to live in New York when her husband stayed in England, a way for her to pursue her carreer as an independent woman.
Emily Hahn died in 1997 at 92, having written some 54 books and more than 200 articles. Topics are as diverse as life of monkeys or cooking recipes, showing her appetite for novelty. Her partial memories called China to Me catch the energy of Shanghai 1930s and bring back to life her unique destiny in a most exciting period of history!