As China is going to start the Year of the Horse, I want to appologize to post this less enthousiatic article about the city heritage. I hope the efforts untertaken by the city to preserve its culture and architecture legacy will go on in 2014. Happy New Year to everyone. 新年快乐!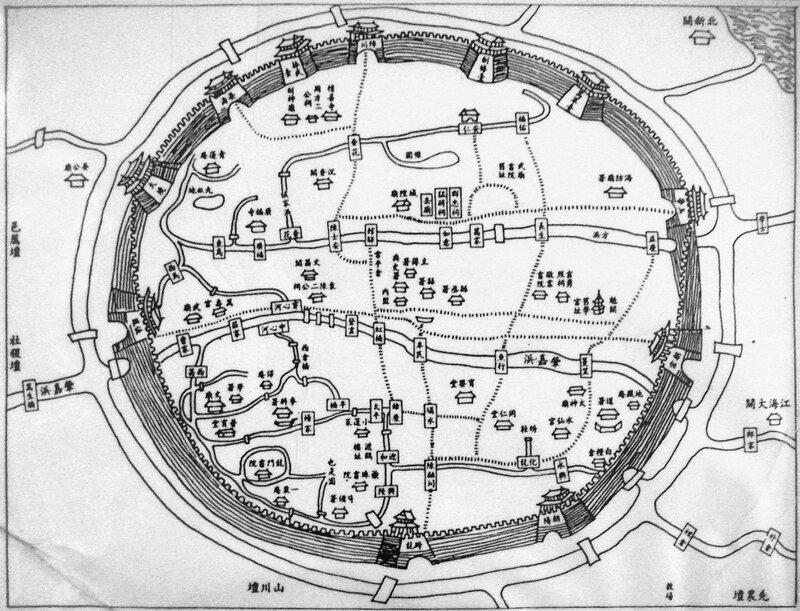 The famous poet Aimé Césaire once said: "A people without memory is a people without future". Hearing this, what should we think when we see entire quarters of the Old Shanghai being torn down by bulldozers? Today almost 80% of it is already gone.
The authentic streets that used to give the city its unique charm at only a few hundred meters from highrise buildings have now become ruins, blocked doors or alleys of crushed roofs. The only remaining part of "Old Shanghai" seems to be the tourist area around the Yu Garden. Almost nothing is left of former Nantao, the market town that raised itself to a most dynamic harbor on the Yangtze delta under the Qing.
Heritage preservation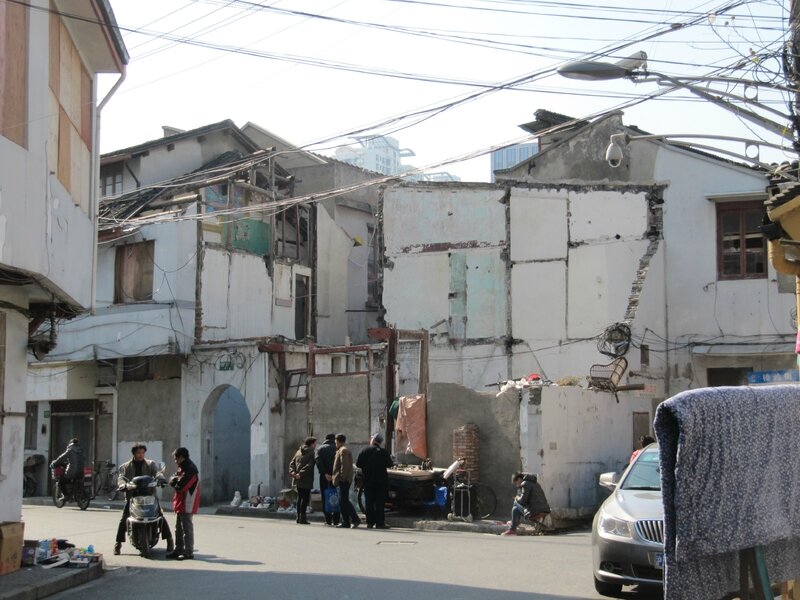 Shanghai has made huge efforts to preserve its heritage architecture (article 7/3/2013, 13/3/2013 and 24/8/2013)! So one can be surprised when contemplating the houses of Old Shanghai being destroyed. It is as if the pressure from real-estate was too strong to be resisted there. If the western-style mansions of Shanghai have been wonderfully restored throughout the city, the Chinese traditional houses simply don't get investors attention. May be because it more difficult to turn them into luxury brands flagships or trendy restaurants. In the race for modernity though, Shanghai should not loose its identity. This is because of its particular Chinese characteristics that the city became such a solid link between eastern and western cultures.
Seat and watch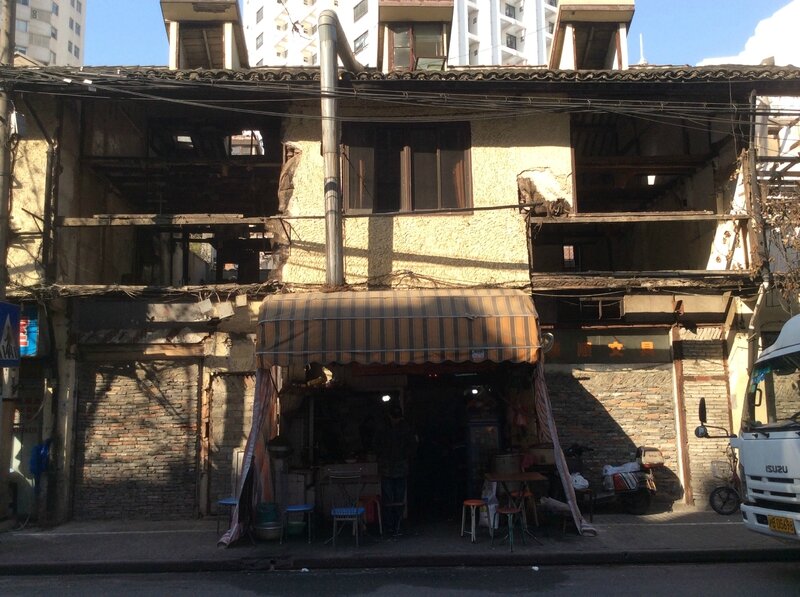 Foreigners should not give lessons here. Let us not forget that the British simply piled up modern architecture on top of each other when they created today's Bund. Those choices were clearly inspired by money or pride (read my article about the Peace Hotel). So why should anybody blame Chinese people when they want their city to be more modern or simply get money out of their investments? I cannot help but feeling sad though as this part of the city is one of the prettiest. So when I seat and watch those colored houses that used to shelter small businesses and old timers turned into wracks, what can I say but: "Good bye Old Shanghai"!
Shanghai is a magnificent lady who likes to make-up and seduce. So when she decides to get rid of her old clothes, there is no way you can stop her. As a true Shanghai lover, I just hope it is for the best.

If you want to know more, contact me at 15021769130 or didier.pujol@chinaworldexplorers.com